Objective
MTV Beats wanted to launch a Live Song Request show and approached Karix Mobile for a solution that would help them connect with customers. Karix designed a customized application linked to their 10 digit number (known as long code) that consumers could use to send their requests.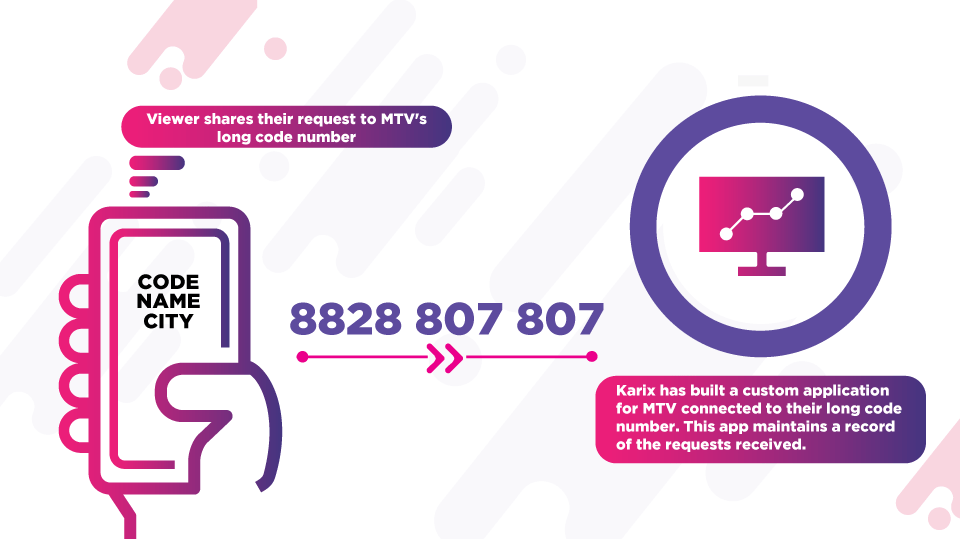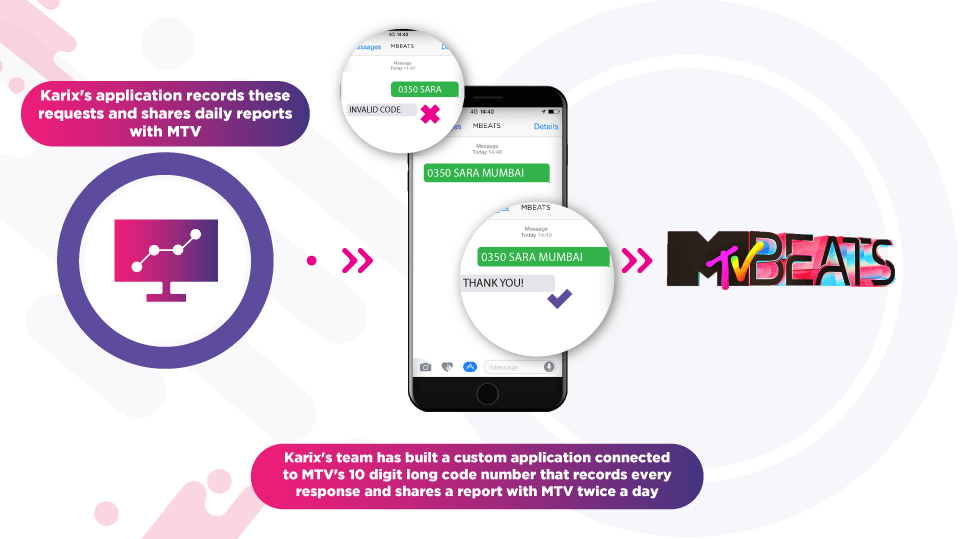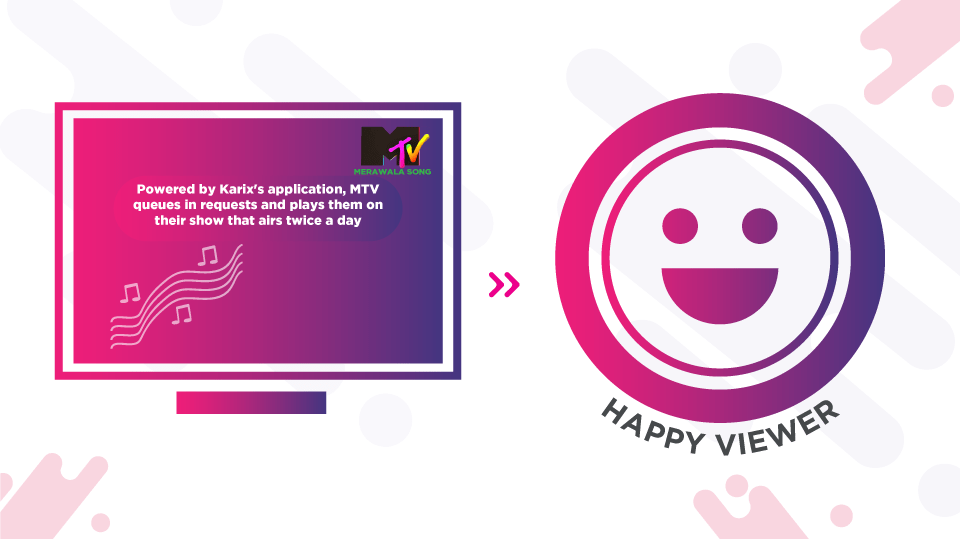 The solution
The customers share their song codes to the designated number via an SMS. Karix has a logic built in to trigger automatic 'Thank You' responses for a correct response while an incorrect response will receive an 'Invalid Code' notification.
The SMS requests shared by viewers are recorded in the customized program round the clock. Our customized application has scripts built in the backend to trigger a report automatically twice a day that is shared via an email to MTV.
We have shared access to Karix's messaging dashboard with MTV, so that they can notify their viewers when their requests are about to play.
The Result
Besides a very happy client, the show had such high demands and viewership that they added another segment in the evening. So from airing just once a day, the show now airs twice a day!
Fill in your details and we will get back to you