Leverage Progressive Web App Technology
Enterprises are witnessing higher engagements on apps due to push notifications and other engagement features. They are also witnessing lower revisit percentages, higher uninstall instances & memory consumption issues. With Karix push feed timelines, enterprises are able to tackle these challenges and provide their customers with a deeper and richer engagement experience.
Deeper Customer Engagement with Conversational UI
Karix's ACTON platform can engage your customers with rich and actionable notifications by embedding transactional buttons within messages, communicate alerts, offers and enable bill payments.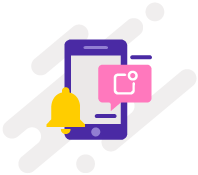 Notifications
Auto push or define schedules for in-app pop-ups, interstitials, banners and interactive push notifications that support rich media. A messaging platform that can be used for various used cases like revenue, information, polling, contests and Segmentation by location & tagging.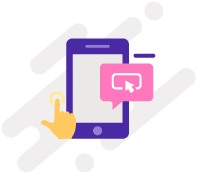 Actionable Buttons in Messages
Engage with actionable promotions and notifications with Call for ACTION buttons that can be adapted & customized with every notification and outcome. These buttons could be 'Like', 'Pay', 'Contact me', etc.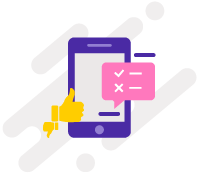 Feedback & Surveys
Create surveys for capturing customer response at various touch points varying from retail store experience or online buying experience, call center or installation experience.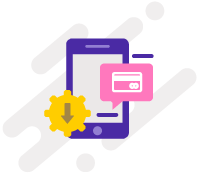 Payment Gateway Integration
Connect to Payment Gateway providers with the platform APIs for seamless buying experience initiated from the notifications itself.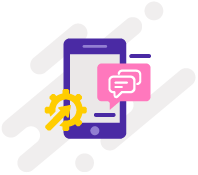 Chat Functionality
A secure and private medium to form purposeful and professional workgroups or to share ideas and tasks securely among a closed group of people.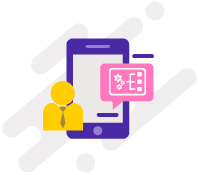 Project Management
Intelligent process execution that acquires data from various integrated databases and applies that information for the execution of another desired outcome.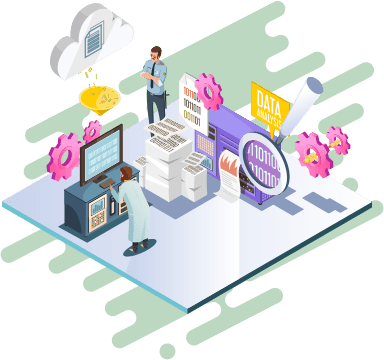 Get a start with ACTON – Actionable messaging + Business Process Engine
As Convenient as Chatting: Conversational interface that is built on progressive web app technology
Commands in Reply Message: Ability to issue commands through messages. For example '&BAL' will fetch your account balance.
No Limitations on Type of Content: Ability to embed images, video and document.
No Compromises on Security: Secure communication like OTP, account number and so on can be protected by a password.
Seamless API support: Supports a rich set of restful APIs to send and receive messages. The APIs are simple to use and can be accessed over the internet (cloud) for ubiquitous access.
Legible. Presentable. Useful.: Messages are always formatted and presentable. This is especially useful when communicating promotional content, presenting a bill etc.
Looking for this solution?
Fill in your details and we will get back to you.