Give Voice to your campaigns
Voice has proven to be the channel that most effectively breaks the social, literal, regional and linguistic barriers across geographies along with a deeper penetration in the urban, tier 2, tier 3 and rural population on a large scale. Karix offers voice products and solutions that enables enterprises to leverage our enhanced voice communication capabilities for both their inbound and outbound customer interactions.
Leverage Karix's Enterprise-grade Voice Solutions
Karix Voice products and solution enables enterprise businesses to interact and engage with their customers with both inbound and outbound voice capabilities.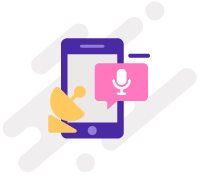 Voice Broadcast (OBD)
Overcome language and literacy barriers with localized and customized content, in a language your audience understands and relates to.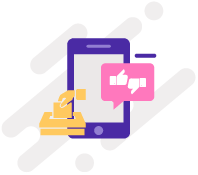 Voting and Polling
Allow your customers to express an opinion or take a decision with the pre-call notification (PCN) or missed call based product that lets your customers participate and register their votes at zero cost.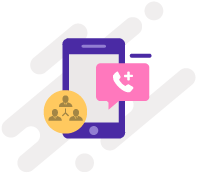 Call Masking
Ensure confidentiality and security of customers while patching calls between multiple parties without compromising the actual numbers and an additional authentication mechanism (PIN) for privacy.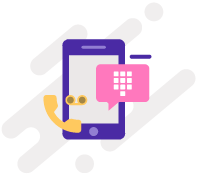 Hosted IVRs
Interactive telephony system on hosted centralized IVRs platform. Enable customized or pre-defined IVRs solutions over Inbound or Outbound calling on 10-digit Virtual number or Toll-Free number TFN.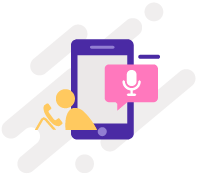 Audio Conference Solution (ACS)
Setup Reservation less, multi-party conference with internal teams, vendors and customers spread across geographies.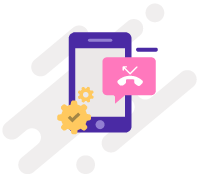 Missed Call
Address the cost-conscious audience with the ubiquitous Missed Call solution. Provide Call-to-Action option with the highest engagement rate for the dominantly pre-paid mobile user population of India.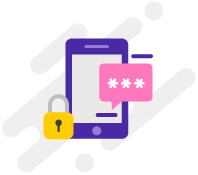 One Time Password (OTP)
Control the risk of online scams through instant One Time Password authentication mechanism through Voice OTP.
Increase security with Two Factor Authentication via Voice OTP. Use Voice OTP as failover mechanism to SMS and other channels.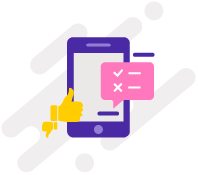 Feedback/Survey
Enhance customer service by supporting your customers through the entire service journey.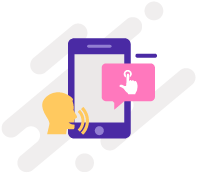 Text-To-Speech (TTS)
Broadcast your text messages in a human like voice and with personalized and engaging user experience. Supports Indian regional language conversion as well.
FAQs
It helps customer service businesses to protect there customer and business phone number identity. Temporary number is used for each party allowing them to communicate privately until service required.
Missed call service allows your customers to call on predefined number for e.g. 10 digits Virtual Number or Toll-free number or DID number (landline) at zero cost. Call will get disconnected automatically post 1 or 2 rings. During missed call you either play plain ring or few seconds voice message.
– Lead generation: You can generate leads and engage your customers
– Info on demand: Push requested information on demand post missed call via SMS/automated voice call etc. for e.g. Request for balance check or new cheque book request.
– Verify Number: You can verify user number through missed call wherever mobile number verification process is mandatory.
– Callback Services: Your customer care executives can call back user giving missed call Or push an automated pre-recorded voice call.
– Voting / Polling tool: Get customer feedback
FEATURED SUCCESS STORIES
OF SELECT CLIENTS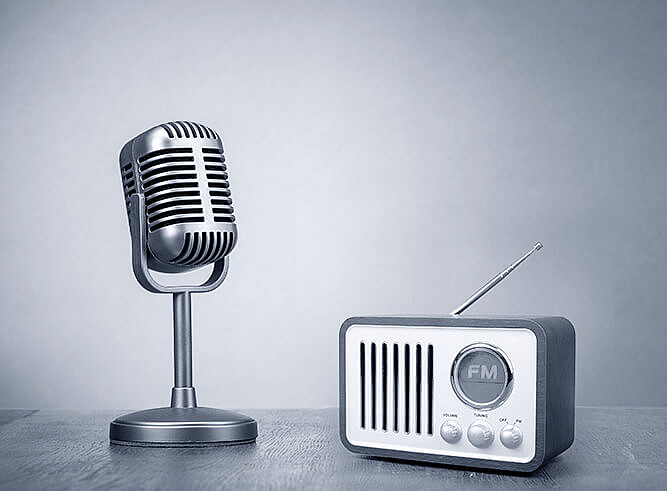 Mann Ki Baat Delivered On-Demand using Karix Voice Solution
Objective:  Facilitate Prime minister, initiative "Mann Ki Baat" on voice – the largest citizen outreach program in the world and ensure it is is more accessible and reaches a wider audience via mobile
Karix Offering: Facilitated Prime minister, Mr. Narendra Modi's unique initiative "Mann Ki Baat" via mobile. All a user had to do was to give a missed call on 1922 and hear the speech in various languages of their choice.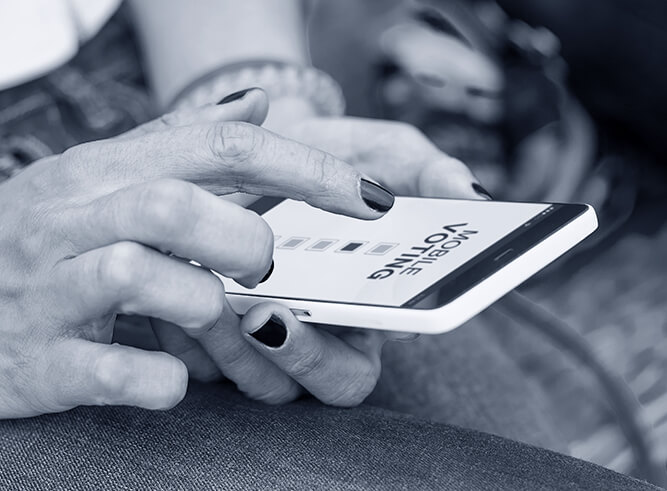 Star TV India Drives Viewer Participation with Karix Voice Solutions
Objective
: To provide a FTEU (free to end user) real-time voting program for Star TV's leading reality shows
Karix Offering
: Provided a voting and polling application via missed call services for Star TV's reality shows like Nach Baliye, Dance+ & Dil Hai Hindustani.
Read more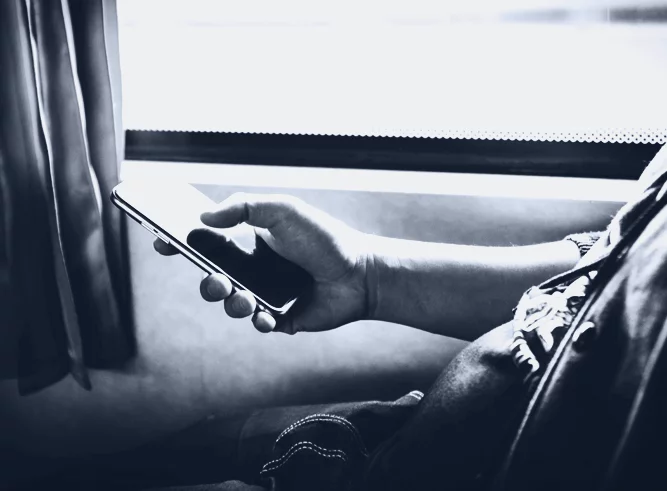 IBM India Ensures In-transit Employee Safety with Karix Voice Solution
IBM's Objective:  To track IBM India employees and ensure their safety while in transit using company transport.
Karix Solution:  Karix set up a voice based system for IBM India that pushes a voice call on employees registered mobile numbers after they board the office transport vehicle.
On answering the call, the employees get the following menu options to choose from:

Dial 1 for Assistance: This triggers an SMS and e-mail to the concerned IBM team to take further action.
Dial 2 if Still on the Way: On selecting this option, the system retries again after 15 minutes with same menu options
Dial 3 if Reached Home

In case the employee does not answer the call, an SMS and an email is sent to the concerned IBM team.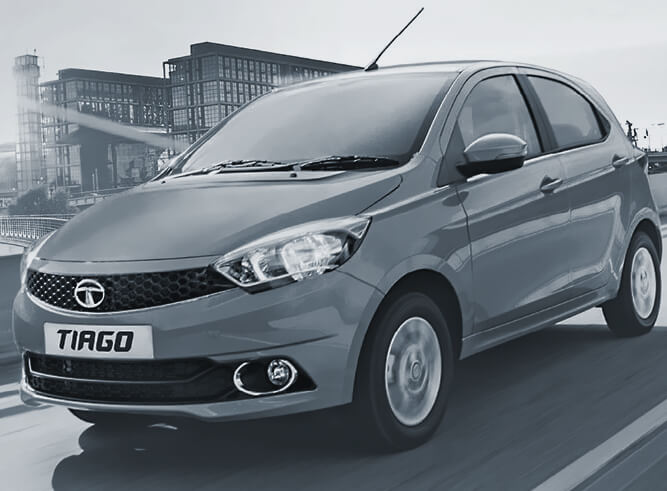 World Record Setting Campaign for Tata Tiago
Tata Motor's Objective: Tata Motors (Tiago) wanted to create a World Record by having 50,000 users concurrently listening to The #Fantastico Song.
The Karix Solution:
25+ lakh SMS were sent promoting the contest, along with a link to give a missed call to know the full contest information.
Users giving missed call were registered for the contest
Reminder SMS was pushed to users reminding them about contest date and time.
On the contest day 50,000 concurrent outbound calls were pushed out. The users were welcomed with a recorded message and then the #Fantastico song was played.
Looking for Voice Solutions?
Fill in your details and we will get back to you.