About Swiss Arabian
Established in the year 1974, the Swiss Arabian Perfumes Group (SAPG) is the first perfume manufacturer in the UAE and owns the leading perfume brand — Swiss Arabian.
Challenge
Over the years the SAPG reached customers through offline and online routes. A network of its branded stores, its shopping website, and presence on ecommerce marketplaces helped the brand reach its customers. The brand looked for newer ways to develop relationships with the new-age shopper. Exploring chat-based solutions that help address specific customer queries quickly and efficiently, making the shopping experience seamless.
Solution
There are over 1.5 billion users on WhatsApp today. It is the most popular messaging app in the world. The marketing team at SAPG decided to use WhatsApp to engage with customers and make the shopping experience conversational.
They deployed a chatbot solution that guided users to browse through the product catalog, place an order, track an order, seek support, and do more.
The WhatsApp chat interface was designed to serve the vernacular needs of the heterogeneous customer base of the Swiss Arabian Perfume Group. The solution supported conversations in Arabic and English language.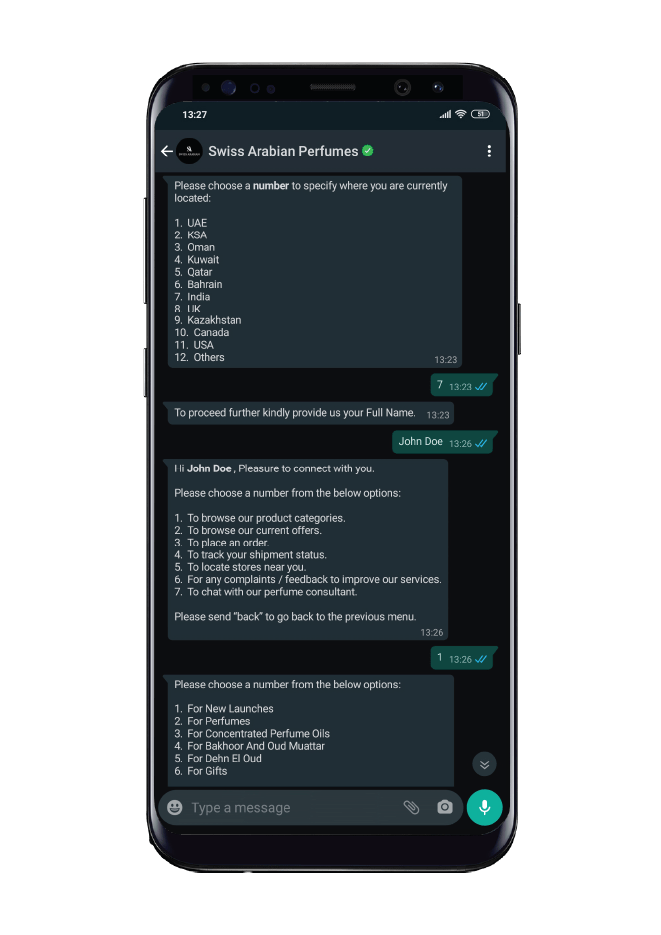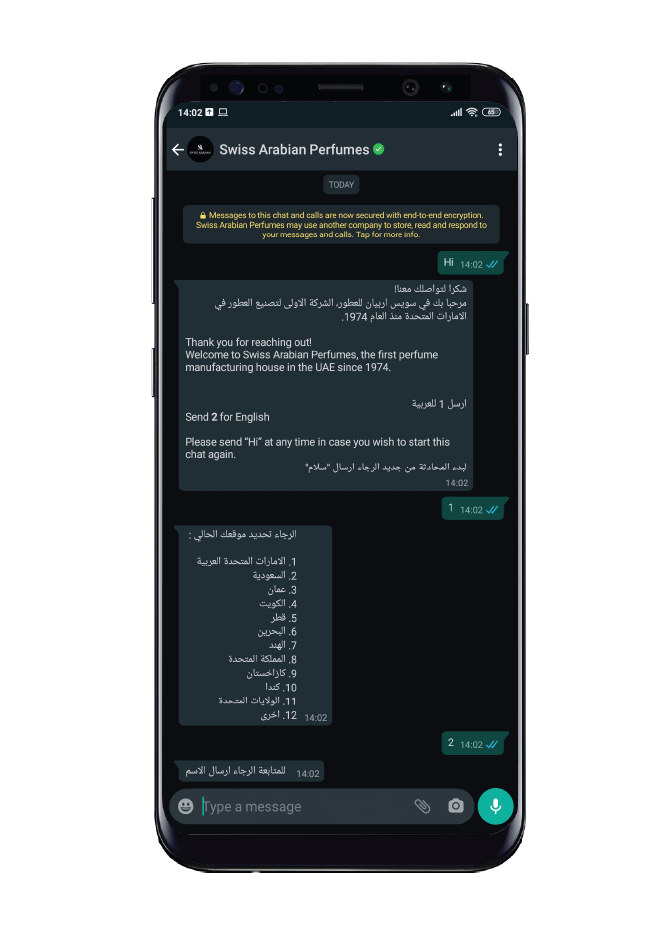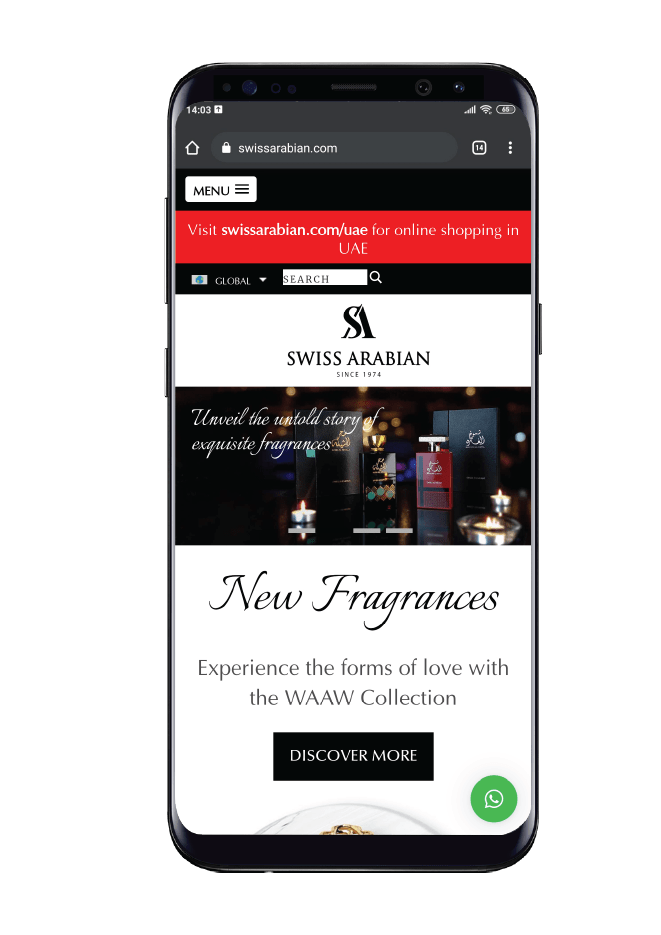 Moreover, customers could start a conversation from the SAPG website or Instagram/Facebook ads with a Click-to-Chat CTA button. Giving customers and prospects a way to interact and browse through the products on the go.
Result
Customers showed a heightened interest in choosing WhatsApp to connect with the brand. The initial data showed an increase in customer engagement and an uplift in sales inquiries generating through WhatsApp.
Fill in your details and we will get back to you