[Webinar] WhatsApp Business: Making customer engagement conversational
Today, more and more businesses are using messaging apps to facilitate customer support, inquiry, sales requests, and even purchases. Creating a more intuitive and natural way of interacting with customers opens more avenues for retaining and servicing them.
The WhatsApp Business Solution has emerged as a frontrunner in enabling brands to strengthen customer relationships and increase customer engagement. With automation and chatbots, brands are reaching customers at scale while making customer engagement conversational.
In this webinar, we will cover key aspects around:
The rise of WhatsApp as a preferred channel for brands to reach customers

Understand specific use-cases that you can use to start engaging customers on a messaging platform of their choice

Learn how brands are using WhatsApp to make customer engagement conversational
April 06, 2021 | 04:00 PM IST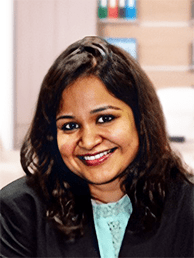 Shweta Gulia
Channel Partner Manager, WhatsApp Partnerships at Facebook
Shweta has about 10 years of experience in the Indian IT Industry. She has worked with 500+ organizations throughout her career in terms of consulting them to leverage technology as an enabler for their businesses and their clients.
She is currently working as Channel Partner Manager for WhatsApp Business API Partnerships to serve mid and large-sized clients across industry verticals. Aiming to unlock the potential of WhatsApp to serve millions of businesses in India.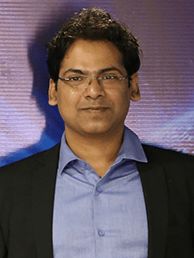 Kiran Gadhari
Head Digital Channels at Axis Bank
Kiran is a management professional having 17 years of cross-functional banking experience. In the past, he has worked with leading Indian and foreign banks in Product Management, Digital Banking, Digital Transformation, and API Banking.
He is currently working with Axis Bank.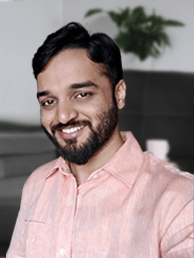 Shafique Gajdhar
Sr. Product Marketing Manager at Karix
Shafique is a product marketing professional with a background in inbound marketing. Has worked at multiple product SaaS companies helping them drive demand with effective messaging and marketing programs that speak to the end-user.
He currently leads the product marketing initiatives at Karix.
We are trusted by leading businesses