WhatsApp has many strengths to leverage as customer support and engagement platform. It has a gigantic user base, highly effective automation capabilities, and third-party integrations, to name a few.
With more and more brands opting to become accessible on WhatsApp to their customers, there's been an explosion of possibilities for customer engagement and experience design. However, if not implemented efficiently and without the right business solution provider to put these to effect, the same can also become a recipe for disaster. Until recently, it was a tedious process for businesses to change their business solution provider (BSP). However, WhatsApp was quick to release a feature update, making the migration of WABAs (WhatsApp Business Accounts) from one BSP to another easy, without the need to change or use a different phone number and without the customers coming to know that migration of BSP has taken place.
Preparing for migration
Migration from one BSP to a different one needs to be as seamless a process as possible. With WhatsApp's migration feature, you will be able to retain:
Your business display name
Your existing quality score
Any messaging limits
The status of your official business account
All the customized, high-quality templates you have built
There is very little downtime since the process involves an exceedingly small amount of data transfer.
Why choose Karix over other BSPs? 
Karix offers a battle-tested, robust, and dynamic solution for A2P Enterprise communication. With 20+ years of industry experience and a stronghold in all major industries, we empower organisations to enable smarter, relevant and personalised conversations with their customers and enjoy:
35% overall market share
70% market share in the Banking and Financial Services segment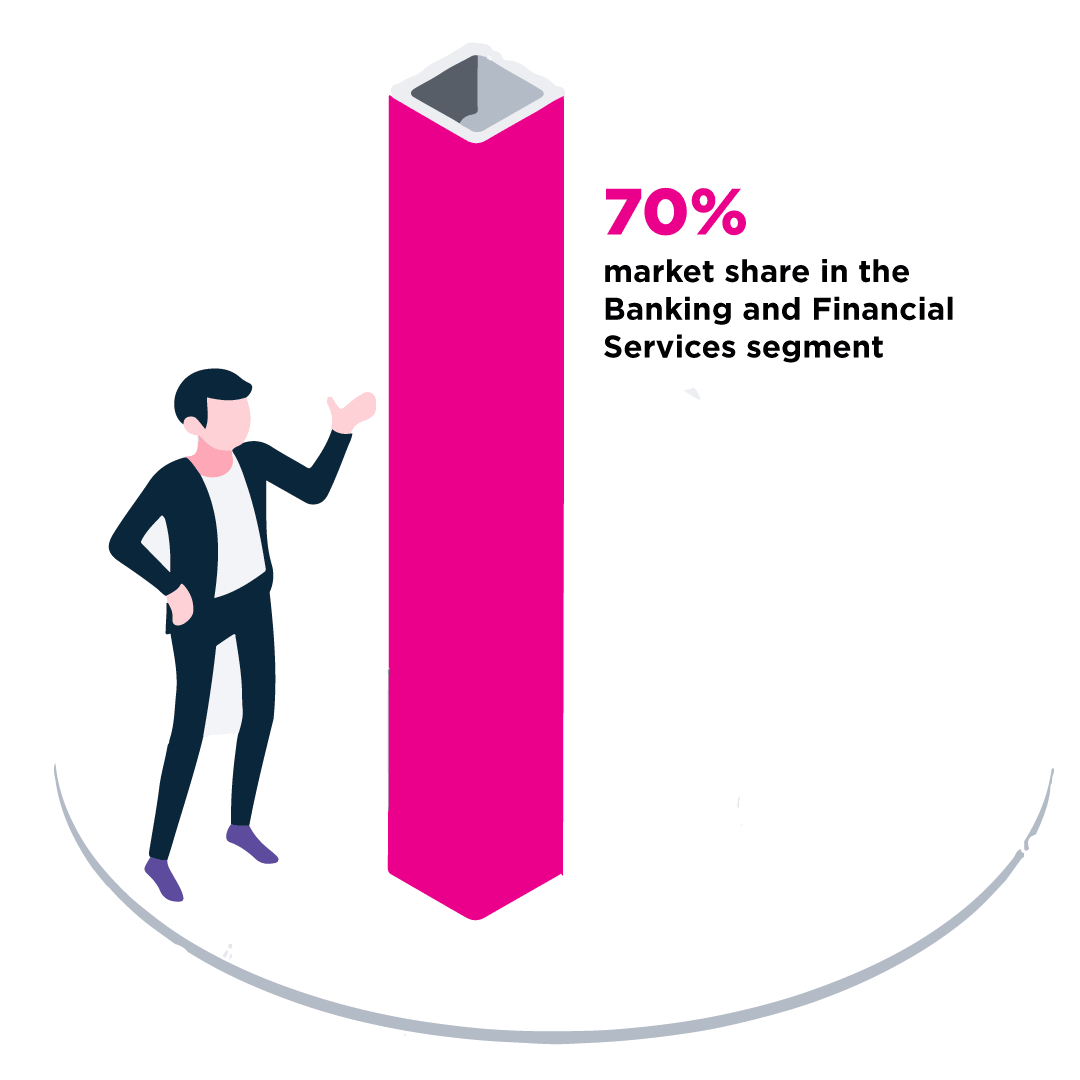 We are the only mobile engagement and communications provider to have direct connectivity with all Telcos in India and 1000+ global telecom operators.
Here are some of the features that make Karix the best choice as a BSP
Integrations supported: Salesforce, Clevertap, SAP, Shopify, Custom Applications
Solutions supported: Core Transactions, User Engagement, Customer Support, Marketing Communications
Deployment models supported: Karix cloud, Managed Dedicated Cloud Instance, Managed On-Premise
Additional plug-ins supported: Setu Payment integration, Live Agent support, Natural Language Processing
Our robust platform currently processes more than a 220 billion messages yearly, all while maintaining the highest standards of quality. We are ISO 9001 and ISO 22301 Business Continuity Management certified.
What makes Karix the preferred BSP for 250+ brands?
We are immensely proud of the business impacts that our messaging platform has helped deliver. Our customers get to leveraging some of the platform's best-in-class features such as:
Operator and platform level redundancy with active DR to support critical messages
Home carrier routing
Lowest latency ratio
Highest delivery percentage with retry mechanisms
Data security compliance – ISO 27001: 2013 Certified
In addition, we have institutionalized processes for customer onboarding and ongoing support that enterprises can take advantage of to massively boost their customer experience.
Technical project manager to expedite customer onboarding and assist them at each step of the way
24/7/365, always-online customer service desk on email and phone with a support ticketing mechanism
Frequently asked questions
1. Will there be any downtime if I migrate my number to a different provider?
There is no downtime while you are migrating to a different solution provider. Your customers can still send and receive messages as you are migrating. Once the process finishes, you can immediately start using the new BSP to communicate with your customers.
2. Will my templates transfer?
Yes, but only the high-quality templates. Any of your templates that have been rejected or are pending review will not be transferred.
3. What about billing issues if I migrate to a new BSP?
While you are in the process of migration, any messages sent from the old BSP will be charged to the source business account after they are delivered. Once the switch is complete, your messages will be charged to the new BSP.
4. Can I migrate multiple numbers simultaneously?
No, you will have to go through the process we have outlined individually for each API migration.
5. What happens to my Insights from the old BSP?
The Insights feature will be individually available in the Business Manager of each of the BSPs (source and destination).
6. Can I migrate my chat history?
No, you will have to take a backup from the old BSP and restore it manually at the new BSP after migration if required.
7. Do I need to notify the BSP that owns the WABA which I am transferring out of?
No, you do not need to notify or ask for permission from your existing WABA provider. After your number is migrated, the source BSP marks your number as "Transferred" and will no longer issue a certificate for the number.
You can delete the numbers from the Business Manager.
Common errors to avoid during the migration process
Some common errors that you may face during the migration process
1. "Please add this phone number in your WhatsApp account"
If you try to migrate an account that only needs registration, you will see this message. Continue with registration through your Business Manager.
2. "Please confirm ownership of the phone number"
Request a verification code on the number to solve this problem.
3. "This phone number belongs to a different Business Manager account"
Make sure the source and destination BSP represent the same business and have the same ID.
4. "The WhatsApp account that this phone number is registered with is not set up correctly"
If the owner of your source BSP has setup your number incorrectly, you will have to deactivate the account and retry the migration process.
WhatsApp's new feature upgrade that allows migration between WABAs has been overwhelmingly well-received by businesses and makes the platform feel more flexible and user-friendly than ever before.
We hope this guide makes the seemingly intimidating process of migrating your number to a different WABA seem much easier to achieve. If you have any other questions about WABA migration or the WhatsApp Business Platform, feel free to reach out to the Karix team (tech-support@karix.com).
Previous Post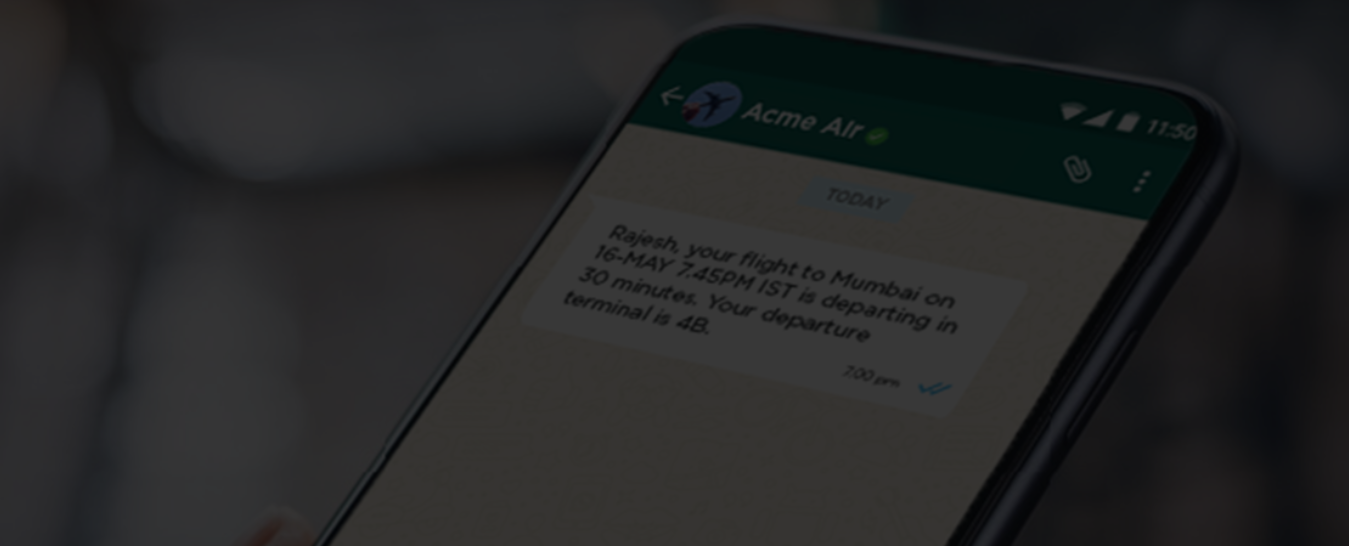 All about New WhatsApp Business Platform Pricing
---
Enhancing Customer Experience With WhatsApp Chatbots
---
Next Post