As we emerge from the pandemic to the new normal, the shift to remote selling using video and digital channels will have a lasting impact on sales. A recent article by Harvard Business Review predicted that this would boost the power of women, as capabilities at which women excel align perfectly with the morphing world of sales and the evolving needs of customers.
Accelerated by the Covid-19 crisis, salespeople are traveling less and relying more on video and other digital communication channels. As women are scaling new heights in tech sales, meet our superwomen in sales.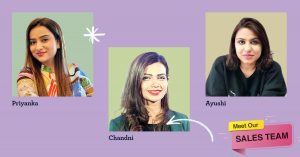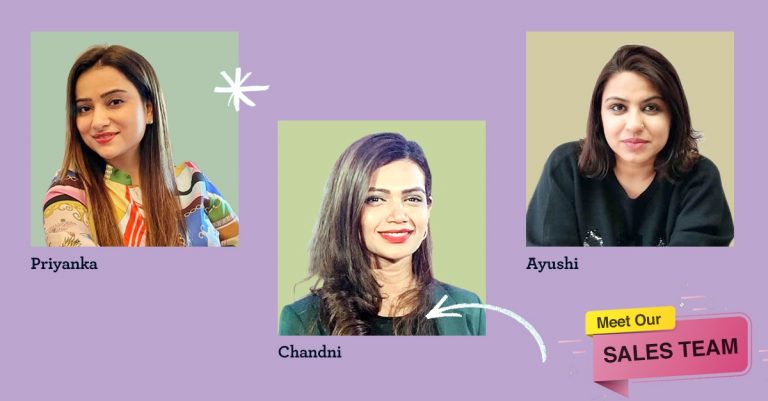 Meet the women leading the charge in the new normal for us:
Priyanka has been with Karix for around 9 years and has been instrumental in the organization's growth.
During the Covid crisis, when everyone was struggling to manage accounts and grow business, it was a comparatively smooth ride for Priyanka, who says, "Having an assigned workstation in my customers' offices allowed me to build a relation with them gradually which paid off during the pandemic. Communication was never off-track — we proposed and successfully delivered digital solutions which had become the need of the hour for our customers' interim requirements."
Priyanka, along with her team, extended an exclusive campaign for a leading bank when the Reserve Bank of India issued the moratorium at the onset of the pandemic when everyone was just figuring out the WFH situation. All the banks were asked to increase their moratorium period by 3-4 months. "Our team successfully designed and executed a campaign where around 40 Mn+ users were targeted through SMS and Voice calls in English and multilingual languages requesting them to avail the moratorium offer. Although a little wearisome and challenging, with proper coordination between the internal teams and our customers, we managed to pull it off."
Chandni Shetty has been working with Karix for the last 7 years.
While working from home comes with many perks like flexible schedules, better work-life balance, and the biggest one is saving time and money on the commute, it also came with certain unique obstacles for employees like Chandni who work in the sales department. "WFH was a 360-degree turn since the relationship management had to be done via virtual meetings and phone calls. However, we managed to grow the business for one of the leading banks assigned to me by developing a customized solution as per the client's requirement and successfully adding SMS traffic of more than 70Mn+ per month. "
Ayushi Arora has been with us for over 2 years and is making her presence count every day.
About her journey at Karix, she says that she always received tremendous support from her team and her manager Sidhant Sachdev who constantly encouraged her to perform better. "When the pandemic hit, and everyone was worried about job security, our company made sure to never let us feel anxious; instead, they constantly shared vouchers & incentives to keep us motivated and on track. We even got promotions in June, which motivated me and gave me the confidence to grow other businesses. I shifted my focus to the reselling business (CPL model) and was able to grow it from 17 lakhs to 6-7 crores in a period of 6 months. This was all possible due to the backing of the teams and the continuous encouragement from the management."
To be a part of Tanla's growth story, join us: https://www.tanla.com/careers.html
Previous Post

WhatsApp Enables Customer Acquisition and Conversion
---
10 Use Cases to Help Grab a Larger Share of Festive Shoppers Online
---
Next Post