With more than two billion users, WhatsApp is becoming one of the most popular applications for businesses to connect with customers. To be considered as a credible source that customers can trust, your business must integrate WhatsApp Business API. This interface allows your business to receive and respond to unlimited messages from customers in a non-intrusive manner.
But first, business that want to integrate with WhatsApp Business API must undergo a business verification process on Facebook Business Manager.
Why Business Verification?
Business verification confirms if an account belongs to a real business or organisation and adds more trust in customer communication. Here's what you need to get verified on Facebook Business Manager.
Get one of your Facebook Business Manager account administrators to upload their government ID photo and verify their identity. Learn more about what types of IDs Facebook accepts before you start the process. Note: Facebook will only ask you to verify your identity if you had already tried to verify your business before but failed, and you're submitting a new application for business verification again.
Your business should be properly registered with official local authorities and have an official business phone number or mailing address.
You must be able to receive a verification code sent to your business's phone number or email address. Or, you can use the domain verification process to show proof of access to your business.
The details you've provided will be cross checked with the Ministry of Corporate Affairs (MCA) to validate the information.
Supported Documents
Provide the following documents to confirm your business's legal name, address and phone number.
Certificate of formation or incorporation (Ex: GST Certificate)
Articles of incorporation
Business bank account statements
Utility bills (Ex: phone or electricity bill) that show your business's legal address, name and phone number respectively
Business credit reports
Business license and permits from local, state or central government
Un-Supported Documents
The following documents are not accepted for business verification.
Invoices
Purchase orders
Self-filled applications for the company
Tax returns filed by you or your company
Personal bank statements
Website print
Other documents like company flyers, letterheads etc.
How to verify your business
Step 1: Login to business.facebook.com and navigate to Business Settings. On the left hand side panel click  "Security Centre" and click the button "Start verification".

Note: If the "Start Verification" button is disabled/greyed, you will need to create an app from the "My Apps" section and link your business manager account to it. However, to make the process simpler, just sign up with Karix for WhatsApp business API. We will help you complete the business verification and provide full support throughout the journey.
Step 2: Provide your business details such as legal business name, address, phone number and website.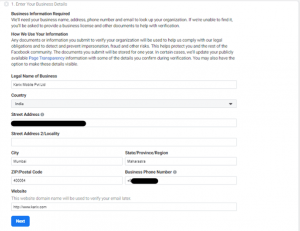 Step 3: Upload the supported documents to verify your legal business name. Ensure all the documents that you have uploaded are in the same language. Also, please remember to select the language of the documents you're uploading.
Step 4:  Verify your business address or phone number.
Upload a document showing your business's legal name along with the mailing address or phone number you entered. Make sure you mention a phone number that you have access to, in case Facebook were to make a verification call. This number will not be shown to the end customers.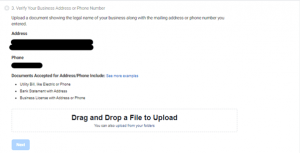 Step 5: Choose a verification method.
You can choose to receive a verification code via email and provide your business contact email. Do note that email is the fastest verification mode.

Bingo! You're now done with business verification. If all the supported documents are correct, you should receive a notification stating that your business verification has been successful.
How long does it takes for Facebook to complete the verification process?
If the supported documents are clear and in acceptable format, it should not take more than seven business days.
How do I get to know the status of the verification process?
Navigate to Business Settings -> Security Centre -> Business Verification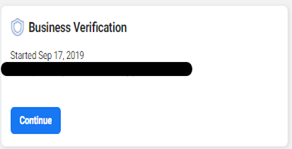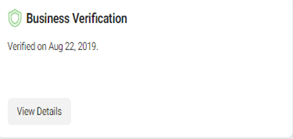 Facing difficulty in completing business verification? Here is why.
The details you provided in the documents for the business verification process do not match the details you've provided in the government records.
For obvious reasons, do not submit any forged documents.
Ensure the business domain details you provide has the legal business name in its page.
Once your business is verified, all you have to do is let customers know that they can reach you on WhatsApp. Get ahead of your competitors and be one of the first businesses to provide exceptional customer experience on WhatsApp.
If you require further support to complete your business verification, feel free to reach out to the Karix team (tech-support@karix.com).
Previous Post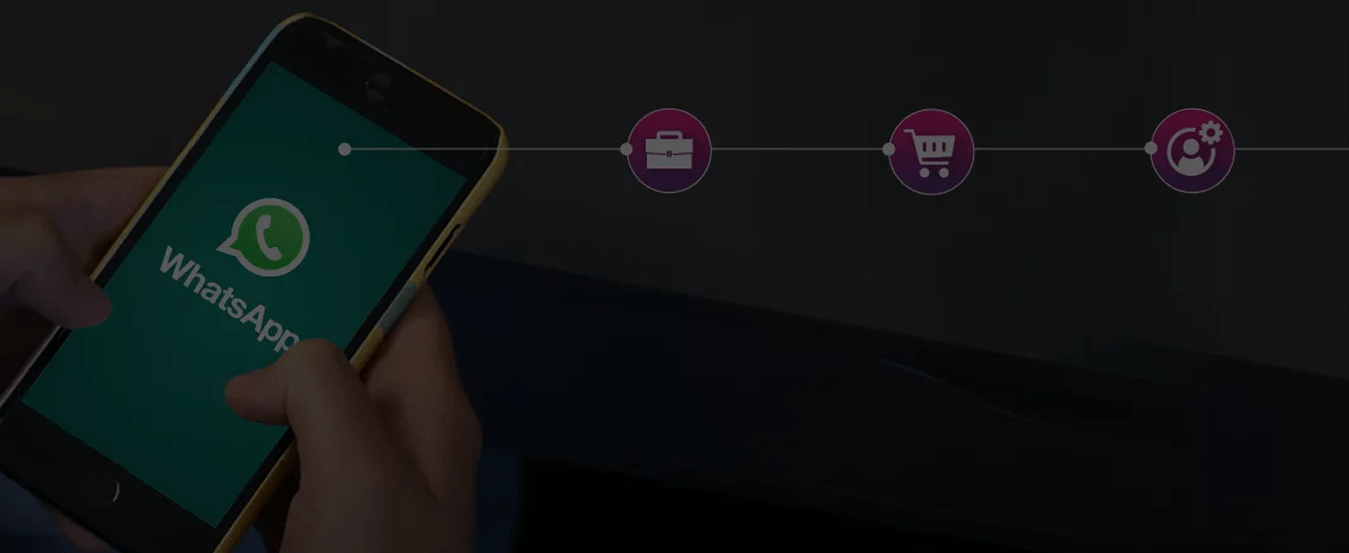 How to Use WhatsApp Business API For Commerce Or E-Commerce
---
Ever Wanted To Know About WhatsApp
---
Next Post