Back in December of 1992, Neil Papworth sent out the world's first-ever SMS. It read "Merry Christmas" and was the first step in revolutionizing how people 'talk' to each other.
Today SMS serves as a quick and convenient way for people to communicate, globally. According to Gartner, SMS have an open rate of 98% and a response rate of 45%. Mobile devices have opened up new opportunities for brands to reach a more defined and receptive audience.
SMS marketing, or text message marketing, is a simple but powerful communication channel through which brands send updates, promotional messages, and logistical information to their users.
90% of all text messages are read within 3 minutes. Brands across industries, including fashion, healthcare, retail, food delivery, and many more, are using text messages to connect with their customers.

Brands use the platform to engage with their customers at every step across the customer lifecycle. Be it sending promotional offers, calendar invites, images, or surveys. Text message is a faster, reliable way to do it.
But, SMS marketing may get tricky. Since it is a more personal space, marketers must plan their strategies out thoroughly before executing campaigns. You don't want to go wrong with a channel that you use to foster long-term relations with your customers!
So, here are some best practices to help you optimize and improve your SMS marketing campaigns. 
Start with Getting Permission
Getting permissions through opt-ins before sending out messages is a must. As marketers you don't want to spam your users! Spamming users with unsolicited messages can potentially harm your relationship with them. Moreover, local laws that protect consumers from unwanted messages penalize brands for doing such things. 
Opt-ins can easily be collected through forms, ads, online contests, checkboxes on website sign-ups, or by simply posting on social media. For example, Subway allows interested customers to simply text them a keyword, 'OFFERS,' to start communicating with them. In doing so, consent is established right away.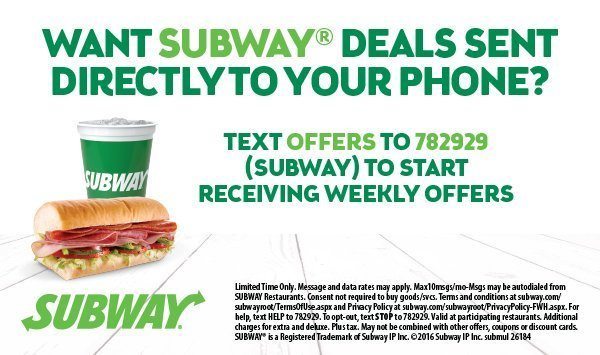 Use a Unique, Easy-To-Remember SHORTCODE and Promote it
Shortcode is a 5-6 digit number that users see on their screen when they receive a message from you. These numbers are made for commercial use. Since they are shorter than a regular phone number, they are easier to remember. These numbers are created for mass mobile communication and so, the bulk messages businesses sent out will not be blocked. It also allows for a faster delivery time, which is great for sending out time-sensitive information. 
Since the shortcode is unique to your business. It is a good idea to familiarize your audience with it. Inserting your shortcode into email campaigns, social media posts, or even website checkout pages helps to build recall in the minds of your customers.
For example, Chipotle advertises its shortcode 888-222 on its website. Pretty easy to remember isn't it? The goal is not to get your customers to memorize it, but to familiarize them with it. So, when they receive a text message from you, they'll recall your brand and are thus, more likely to open the message.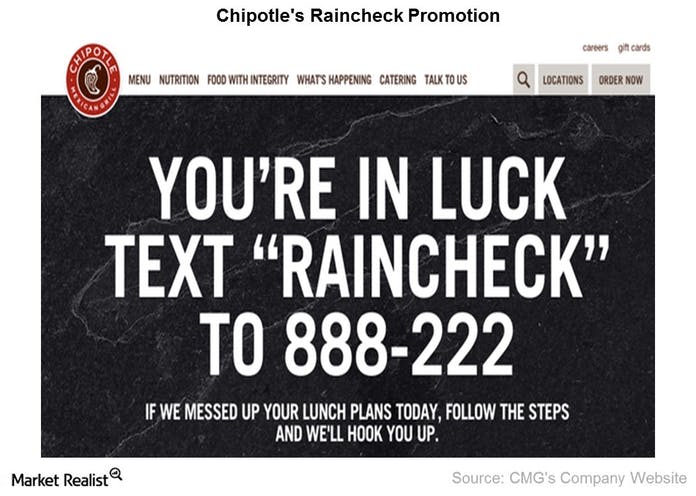 Identify the Best Time to Send Text Message Campaigns
While planning Text Message marketing strategies marketers must identify the times their customers are most likely to be active on their phones. Most text messages indeed are opened and read, even the messages sent out when a customer is busy. But the customer won't have time to take any action on it and is likely to forget about it.
For instance, you should avoid sending messages from 7-9:30 AM and 5-7:30 PM since most people are usually driving/traveling during these times. Sending messages at odd hours, like midnight or early morning, can also push customers to opt-out of the messaging services. 
It is also important to send messages at the right 'time' of the customer journey. For instance, if a user has just bought a summer dress from your site, it might be a good idea to send a message with offers on hats or sandals. If a user has just visited the doctor, it'll be ideal to send a message for a follow-up appointment or send a survey message to ask about their experience.
Intelligent marketing automation tools make use of AI and ML algorithms to determine best time to send SMS campaigns. Completely automating your engagement with contextual hooks and triggers placed across the customer journey.
Boxed, an online retail company sends its customers messages to remind them about abandoned items in their shopping cart. It also provides a discount code to nudge them closer to their purchase decision.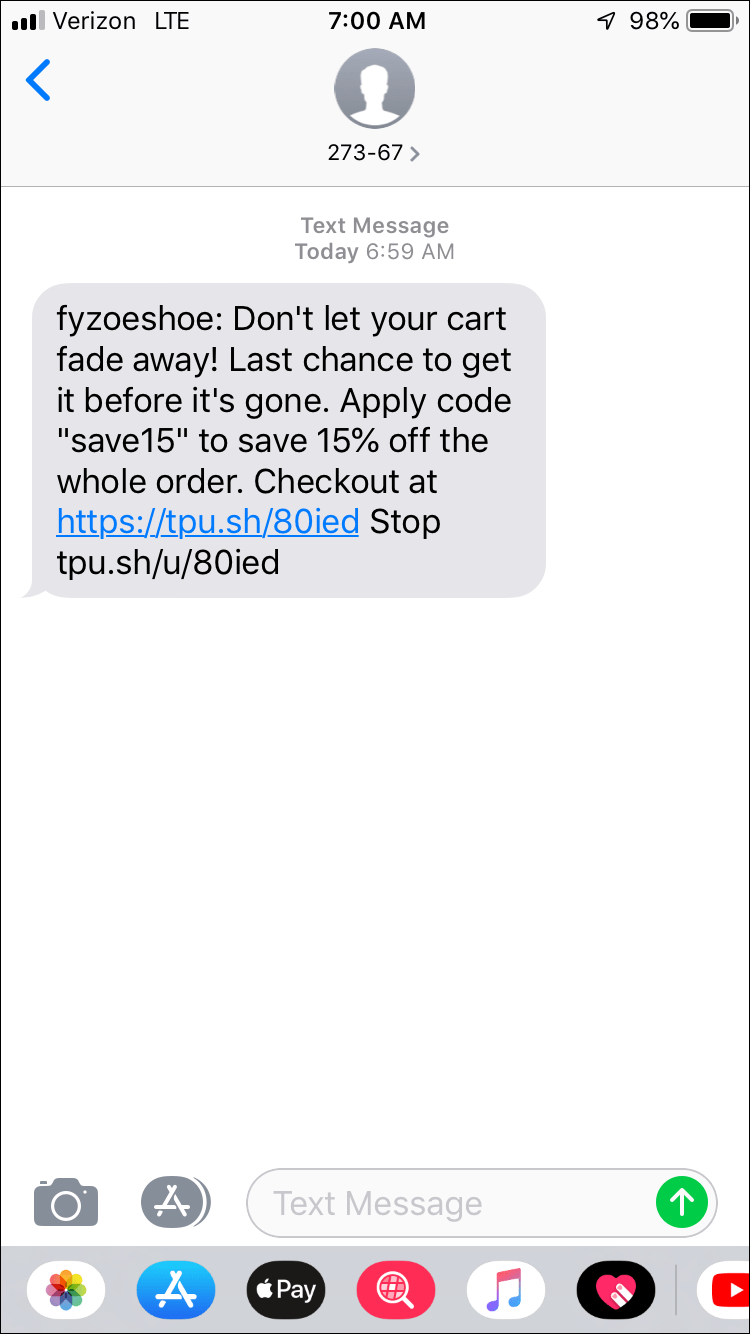 Keep Your SMS Campaigns Fun and Conversational
Through SMS marketing, brands have the opportunity to make a personal connection. It enables 2-way communication so that your customers can respond and give you valuable feedback. 
You can also run fun SMS campaigns like quizzes, contests and other activities for your target audience. For instance, Starbucks ran an SMS quiz campaign to interact with customers and increase user knowledge about the brand.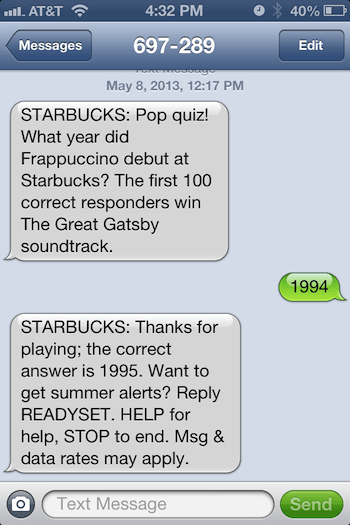 BookMyShow also uses SMS to drive call to action. In the below example, the message urges Ed Sheeran fans to book tickets for the concert through a unique link.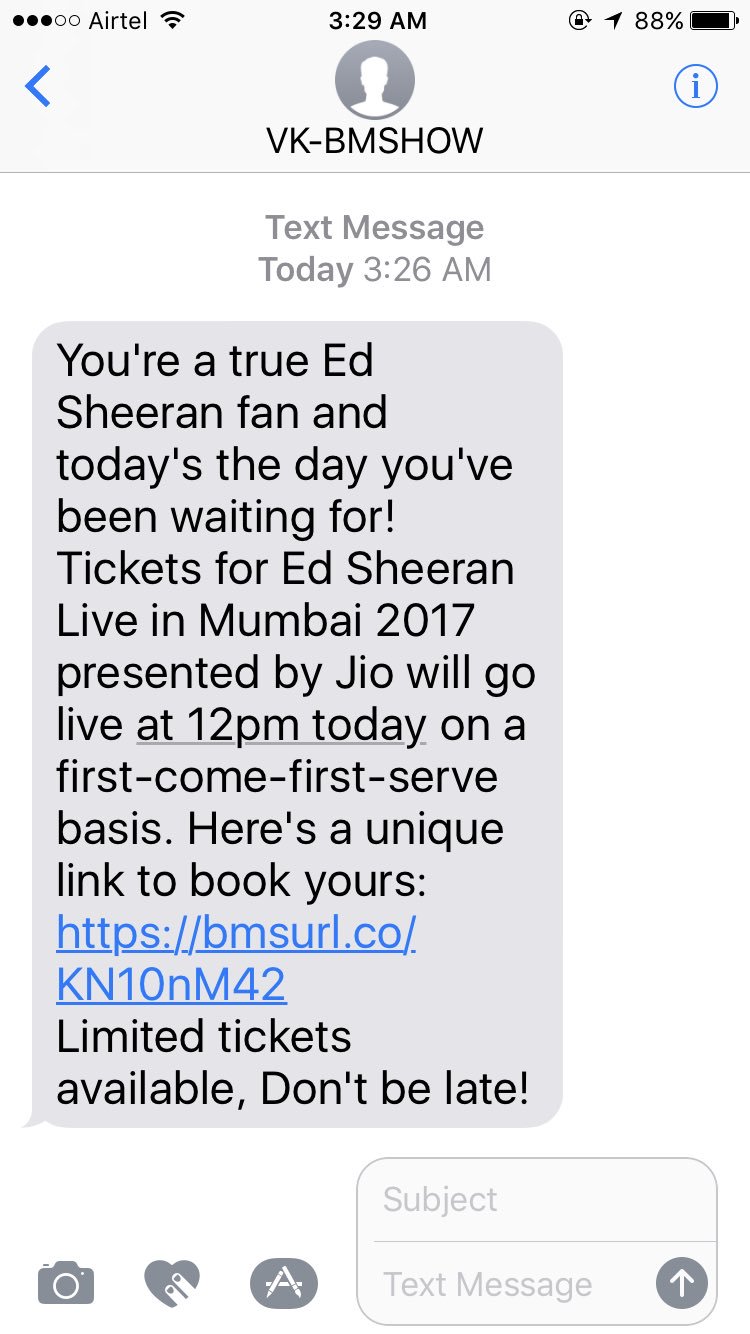 Measure Success Metrics for SMS Campaigns
To make data-driven decisions and set goals for coming campaigns, you must understand what has worked in the past. Track demography based performance metrics, use trend reports to understand how your audience is interacting with your SMS campaigns over time.
For call to action based SMS campaigns that bring the users on to your website you can map campaign with their actions on the website using UTM sources in the URL.

Find the Right frequency 
Once a user has opted-in, it is important to not abuse this power. Brands must provide value with offers or information that is valuable to users. For example, Amazon alerts its customers about their package delivery and allows them to track their orders, all in one message.
Gillette even goes to the extent of informing their customers that they will receive messages 2-3 times a month. Informing the user about the type and frequency of messages makes sure they know what to expect. And, it is permission marketing done right.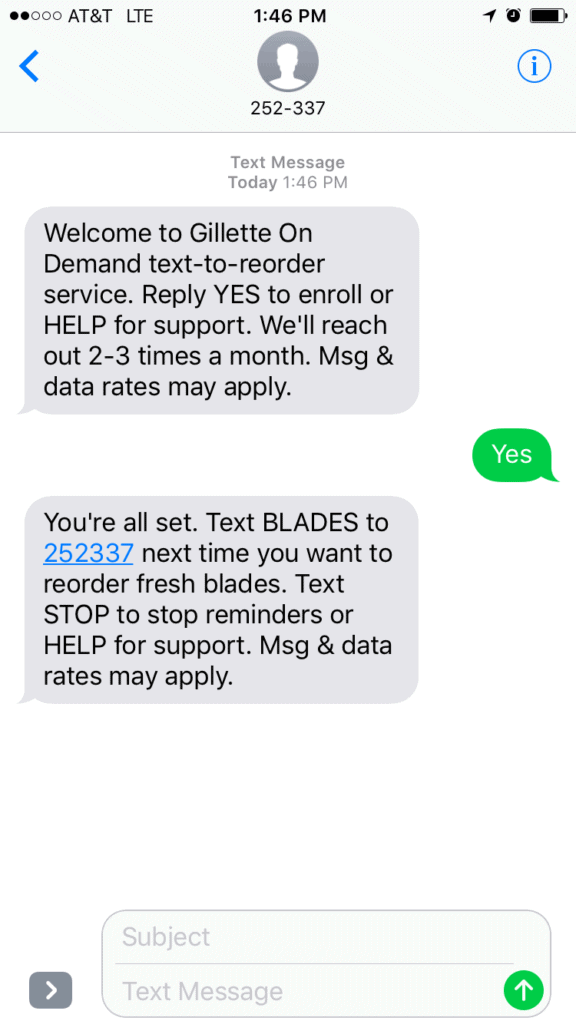 Add a Personal Touch to the Conversation
94% of marketing professionals believe that personalization is important to win over customers. Personalizing SMS campaigns with the receiver's name, using the local language, referring to their previous purchase leads to better engagement.

Customers today expect contextual, relevant, and timely communication from brands. Successful SMS marketing campaigns make use of user behavior data, user profile data to personalize the message content. Using a powerful marketing tech stack that brings the customer data in one place enables personalization. Along with the ability to segment, target the right user with the right message.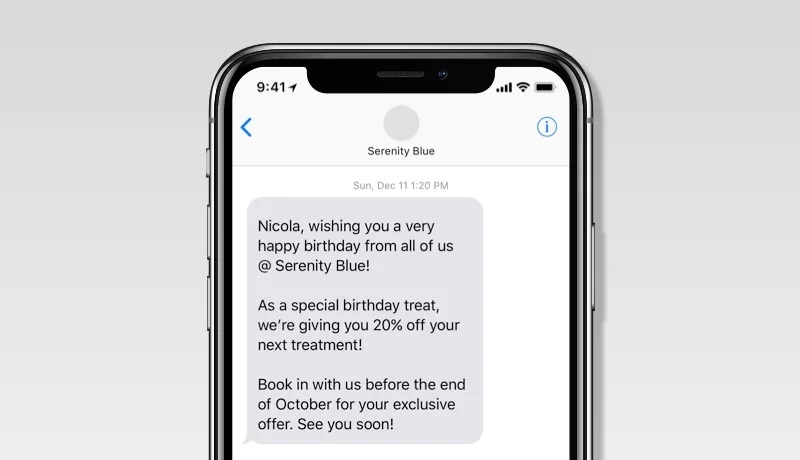 Incorporate the Right Keywords
Keywords are the word customers will type to opt-in to a brand's messaging services or respond to them. By using relevant keywords – a word or a phrase – that users text to the provided shortcode, businesses increase the number of opt-ins and responses.
Keywords like "YES," "Y" and "START" are overused and have little or no impact on a customer's decision.  Domino's Pizza uses the pizza emoticon and the word "PIZZA," to enable SMS ordering for customers. The campaign also incentivizes users with a 30% discount.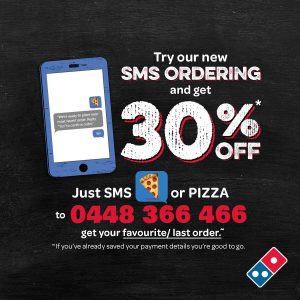 Personalize Messages for Each User 
Segmentation is one of the fundamental concepts of marketing. Bucketing users into homogeneous groups and then targeting them with appropriate messages gives better results than carpet bombing your entire user base.
For example, a clothing brand may send out different messages to users based on their past purchases, searches, or demography. So, a mom-to-be would receive a different message when compared to a teenager searching for her perfect prom dress.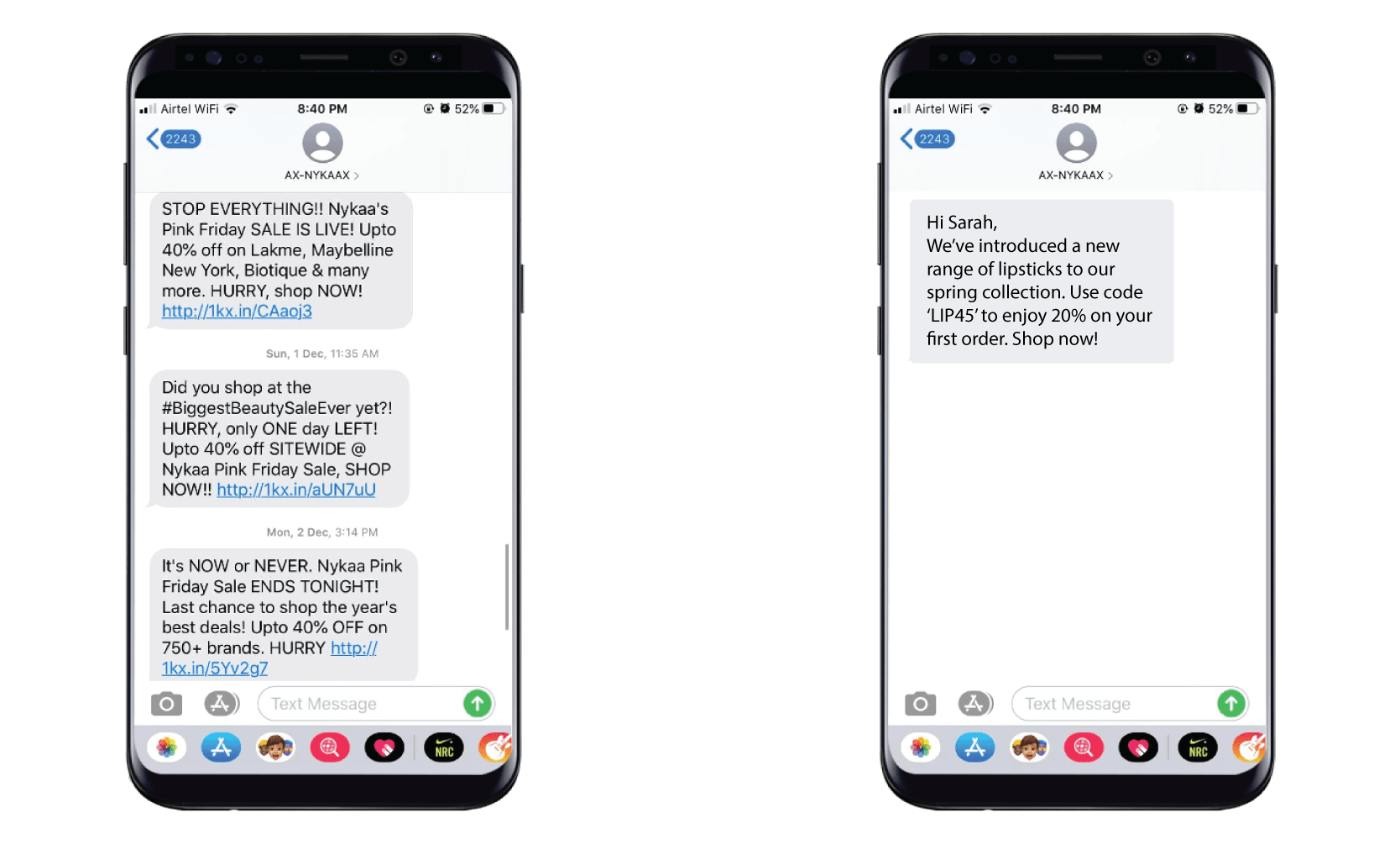 Test Campaigns to Find the Best Option
Test. Test. Test. Until your campaigns improve. A/B testing your SMS campaigns help identify the variation that works best.
For example, say you want to test the impact of adding an image to the messages created. To test this, a business sends two versions of the campaign. One campaign would just be the vanilla text message and the other with rich media (image).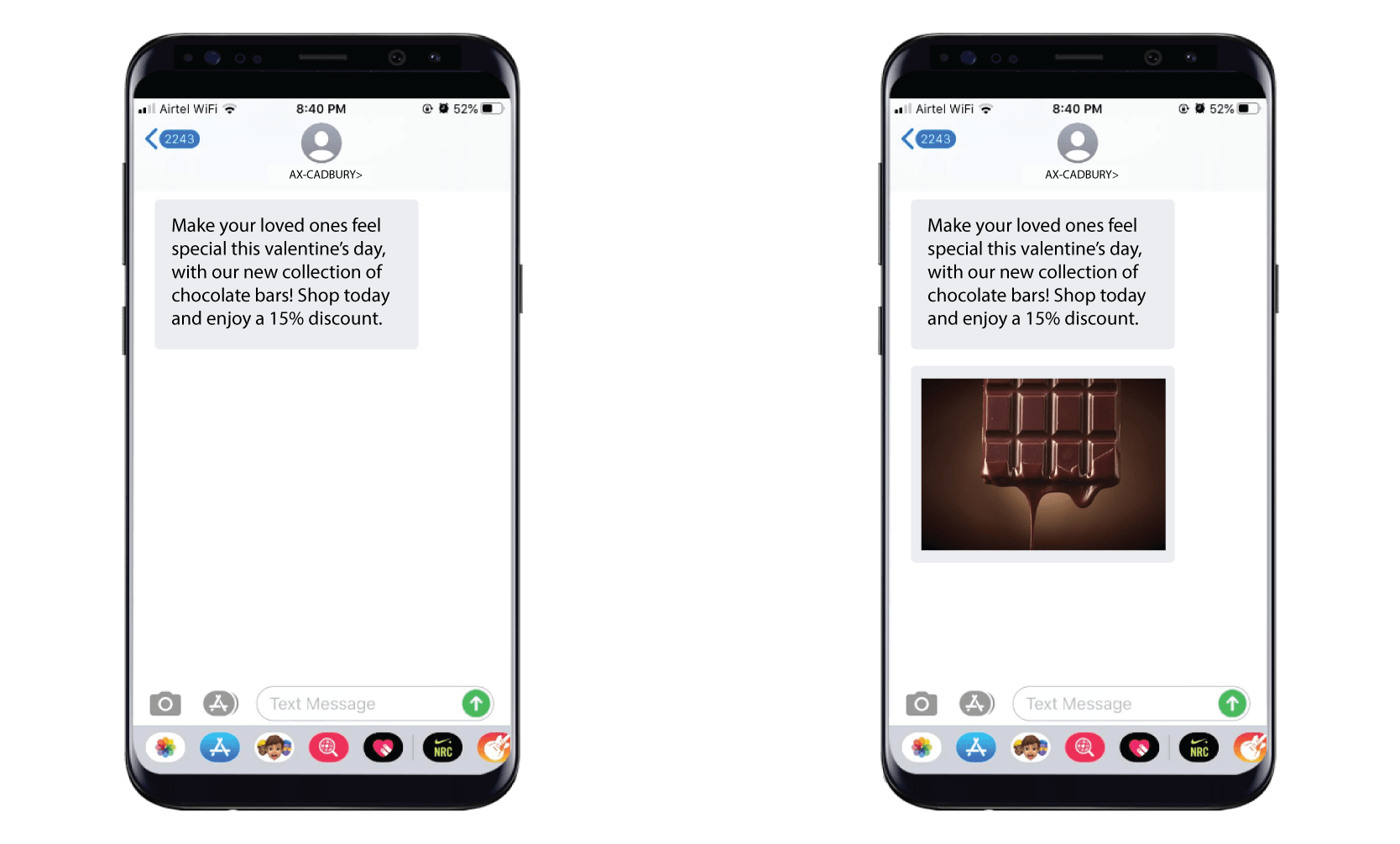 Provide an Easy Way to Opt-Out
Businesses should create a simple opt-out process for subscribers. Even the most loyal customers need to know if they have a way out. Moreover, if your customers can't opt-out, they're likely to reach out to your customer support team or complain to their wireless carrier. Both of which are additional steps for them and creates a bad image for the business. 
As soon as a customer signs-up for SMS services, IKEA provides them with all the information they need. The customer is given clear instructions on how to opt-out if they want to stop receiving messages.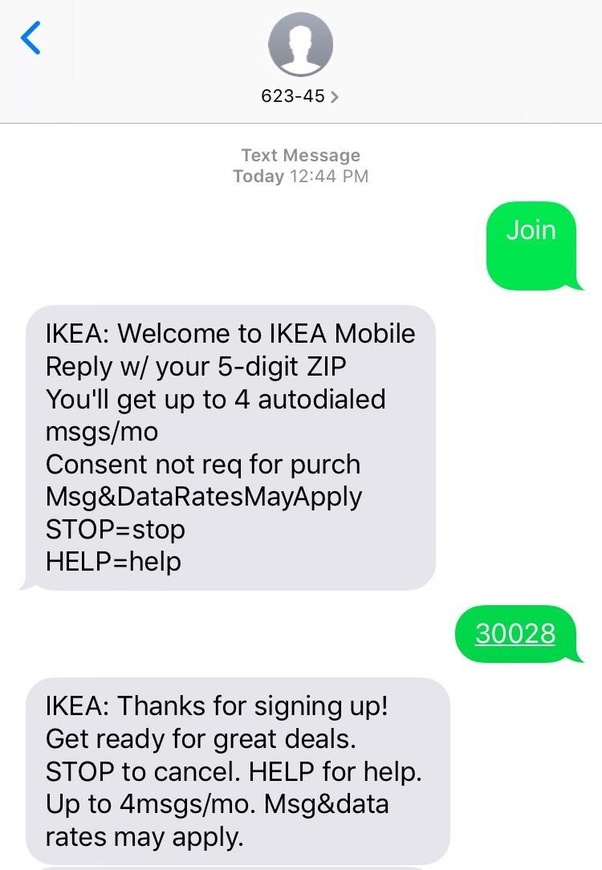 Your customers are already texting, so why shouldn't businesses be there?
As customers move towards being more mobile reliant for everyday tasks like paying bills, sending money, shopping, and more, a texting sales strategy is a great opportunity for businesses. Moreover, as part of providing customers an omnichannel experience, businesses must meet them wherever they are. 
Through conversational messaging, brands can show their values and personality while interacting with customers. The next generation of SMS in mobile messaging is Rich Communication Services (RCS). RCS enables interactive 2-way communications through rich media capabilities like gifs, videos, document sharing, and more. 
The mobile messaging market is predicted to grow from $10.5 Billion in 2019 to $25 Billion by 2024. That creates more than double the marketing opportunities for businesses! Businesses must rethink their customer journeys and come up with strategies that can help stand out among the many notification customers get in a day.
Previous Post

Engage Customers With WhatsApp Business
---
Everything You Need to Know About CPaaS
---
Next Post