WhatsApp has released two updates to its WhatsApp Business Manager
Buttons in message templates, with quick replies and call-to-action buttons
Increasing the media message template character length to 1024 characters
*Please note that this is ONLY available through message templates.
And this was much needed
Why CTA's in WhatsApp?
Some of the ways we have seen forward looking brands use the WhatsApp Business API could be roughly classified under two options – Notifications and Customer Care.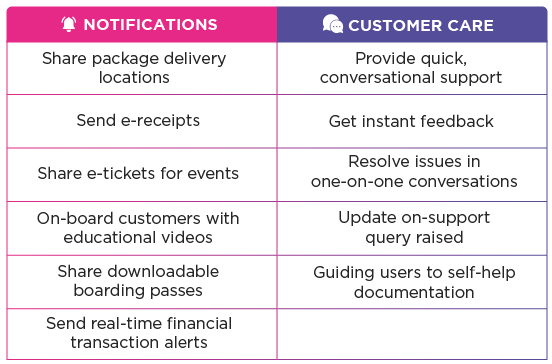 In a gist, you could provide your users with real-time alerts and/or offer always-on support through a chatbot or live agent.
This helped marketers connect with their audience on a channel that has more than 1.5 billion users and 1 billion active users. With a message open rate of 90%, marketers could not ignore WhatsApp. However, the other mediums (email, RCS, Push Notifications, etc.) all provided send rich media with guided call-to-actions.
In November 2019, WhatsApp launched Media Messaging Template – this enabled enterprises to send image, audio, video, location in their communication to the users. A simple example is described below for creating a movie ticket
You create a media message template in the WhatsApp Business Manager
The messages API call adds in the parameter information
The movie ticket is sent to the customer as below on their WhatsApp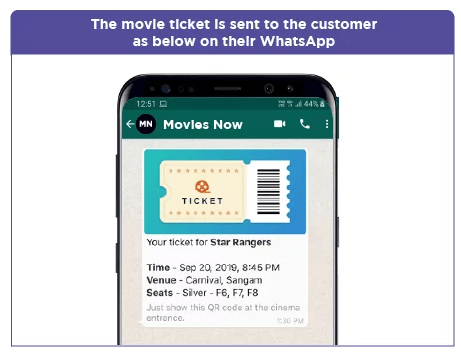 Moving ahead in the same direction, WhatsApp has now given Marketers CTA buttons. With the addition of the CTA's marketers can now
Use WhatsApp strategically to nurture/guide your prospects/customers user across their lifecycle
Use predefined options so that your users do not need to type in anything to respond
What CTA's are available as of today?
The buttons, for now, are pre-set and there are two kinds of buttons
Call-to-Action buttonsYou can add two call-to-action buttons to media message or text-based message templates and customize the text of the button. These features will help increase your overall engagement rate with notifications. The WhatsApp Business API have the following types of call-to-action buttons available

Visit website objective
Call phone number
Quick Reply: You can add three quick reply buttons to message templates. These quick reply buttons will help you improve the quality of conversations with users by prompting responses that can reduce spelling errors and improve an automated experience.
How can brands use the Call to Action button
Mary has been a regular shopper at your outlet. You now have a website which Mary could use to order online. As a Marketer, you want Mary to be informed of this and visit the online store.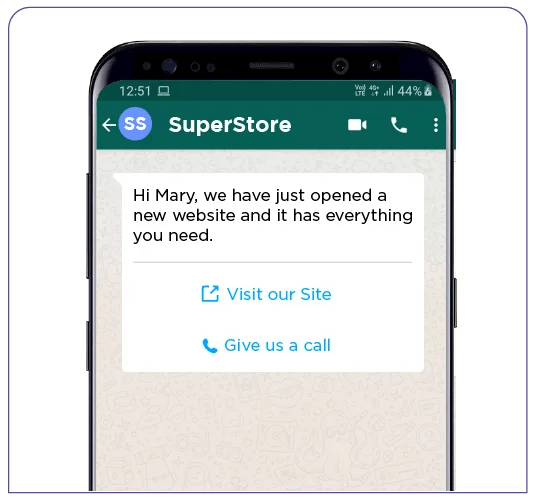 Anna has been ordering from your ecommerce store, although she does have a couple of items remaining on her wishlist. The items in her wishlist have their price dropped. As a smart marketer, you want to use this information to generate an action.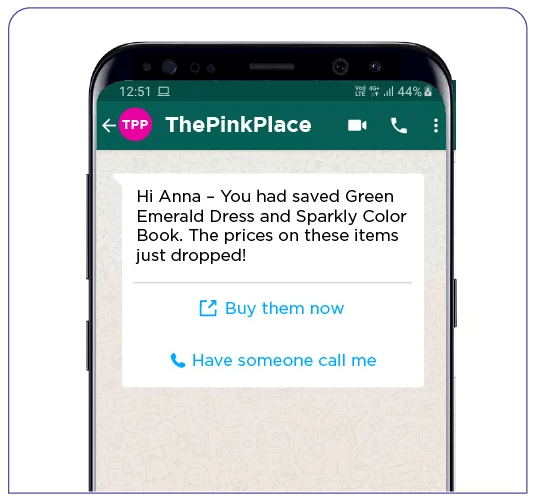 Quick Reply: How Brands can drive better conversation on WhatsApp
Steven has come on to your website and has interacted with your live agent. However, before your live agent could ask, Steven has disconnected.As a marketer, you understand these are moments that can build customer loyalty. As it turns out you have Steven's consent to connect over WhatsApp. So you can now send Steven WhatsApp message asking him about his support issue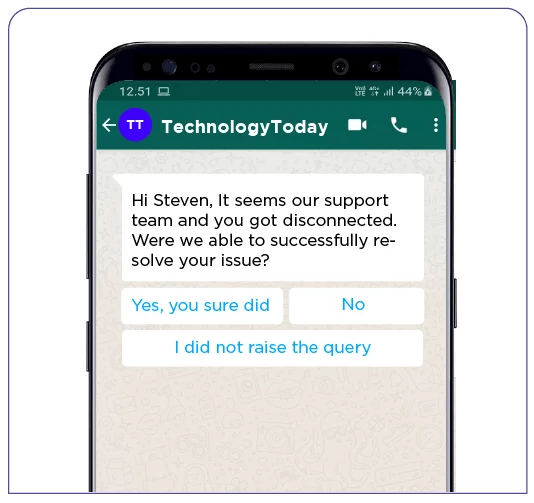 Julie's credit card payment is due, and she could earn some extra reward points if she pays it early. This is a chance to build product stickiness and you can craft the below message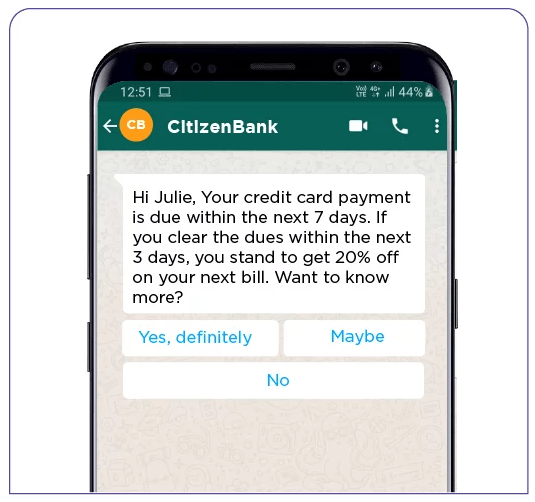 Increasing character limit for media messages
Another roll-out with the CTA update is the increase in the body text character limit (160 characters) for media message templates.  The 160-character limit had made it difficult for brands to convey a complete message.
From today. WhatsApp is now increasing the messaging limit for media message templates from 160 characters to 1024 characters (consistent with the existing body limit for regular messages).
A much-needed update!
Final Thoughts
This is a long-awaited update from WhatsApp. Personally, we are excited to see how our customers are going to use this. If you are planning to start on WhatsApp Business Manager (WABA), do get in touch with us at marketing@karix.com
Previous Post

WhatsApp Business For Conversational Commerce
---
Beginners Guide for Mobile Customer Engagement for SMEs
---
Next Post