Delivering value throughout the customer journey (source- Facebook Study)



Who's buying on WhatsApp in India – Buyer Demography (source – Facebook Study)


The shift in the way brands communicate with customers is largely driven by technology. Advancements in technology like social media, access to the internet, or the increase in mobile penetration have impacted the way we buy, interact, share, and act. The latest development ushering the new way of commerce are messaging apps.
From what was previously just used for personal communication is now being adopted by businesses to develop a personal touch with customers. Today, more and more businesses are using messaging apps to facilitate customer support, inquiry, sales requests, and even purchases.
By facilitating smart, informed, and precise responses using chatbots or live chat agents on messaging apps, businesses truly understand their customers and build strong relationships. Creating a more intuitive and natural way of interacting with customers opens more avenues for retaining and servicing customers. As more new use-cases emerge as the adoption of messaging apps for business increases lets dive deep into understanding a rising use-case – Conversational Commerce on WhatsApp.
What is Conversational Commerce?
Conversational commerce refers to the intersection of messaging apps and shopping. It enables brands and customers to interact with one another over channels like messaging apps (WeChat, WhatsApp, Facebook Messenger, Viber) or even Voice based applications (Amazon Echo, Google Home). This fast-growing approach allows brands to communicate with customers directly using AI-powered chatbots.
Here's putting some perspective – cold emails have a 1% open rate while private messages have a 92% open rate. Making user engagement on messaging apps a lucrative channel for brands to build relationships with their audiences. 
70% of Millennials report a positive experience while interacting with chatbots. Chatbots can perform tasks that were traditionally done by humans. They can reserve a table for the customer, book a flight, and even create real-time reports.
Taco Bell released a bot, TacoBot, which allows customers to place orders from an instant-messaging app. This bot will also be capable of answering questions, suggesting food items based on customers' past orders, show on-going promotions, and even use  a witty personality to interact with customers. 
However, it is important to understand that successful brands are doing beyond just deploying a chatbot. To lead customers to make that final purchase decision, brands need to align all business processes and fully adopt conversational commerce. Integrating payment into messaging apps and mobile browsers would be one step, for example. But, Facebook and Google are signalling that much more than that is in store in the future. They believe that conversational commerce has the potential to become the dominant channel between brands and customers. Businesses can also provide customer support, enable sales, and highlight promotions based on past customer purchases. 
Conversational commerce is not the newest trend. According to Forbes, it is a combination of several trends like the increase in the rise in mobile payments, the use of AI technology, the adoption of predictive analysis, and many more. Chatbots help brands save resources. However, businesses need to find the right balance between using automation and having real, human interactions to optimize the shopping experience.
Conversational commerce breaks the one-size-fits-all approach used in traditional commerce, making the process for customers more personalized and adaptive. This allows customers to engage with brands on more than a transactional level. It opens up a two-way communication opportunity for brands and consumers. 
Building a structure to incorporate conversational commerce can seem like a daunting process for companies who have previously relied on rigid communication strategies. But, that's not the case. There are so many companies and resources that can enable brands to design a conversational commerce flow. Through this businesses can easily visualize and start leading conversations on WhatsApp, Messenger, and other platforms that customers use daily. 
The Rise of Conversational Commerce on WhatsApp 
According to Boston Consulting Group (BCG) and Facebook's study conducted among Indian consumers, the majority of the people who use chat to make purchases belong to the mid-higher age group. Moreover, the study also showed that conversational commerce is most popular in categories like fashion and food delivery services, where purchase decisions are often made in impulse.
India is the second-fastest-growing market for conversational commerce, therefore, the potential for both customers and businesses in the Indian market is enormous.
Messaging has emerged as convenient and essential for two-way communication.According to a Facebook study,  53% of customers are more likely to buy from brands they can message directly. Also,  56% prefer using a messaging channel over calling customer care.Messaging has become more central to people's lives and it is evident that customers prefer to communicate with businesses through the same channels they use in their day-to-day lives.
Over 1.6 billion users, across more than 180 countries use WhatsApp to stay connected with others. With the addition of WhatsApp Business and WhatsApp Business API, industry leaders are looking to now leverage WhatsApp to connect with their customers.
WhatsApp's rich media capabilities including the ability to share pictures, videos, PDFs, audio files, and more, enable the sales/support teams to answer product queries and provide customer support.
That's not all! With WhatsApp, businesses can send boarding tickets, appointment reminders, shipping alerts, payment links, videos for product demonstrations, QR codes for verification, customer surveys, customer support messages, and more. 
Since the platform is end-to-end encrypted, all the messages are secure. With this level of privacy, businesses can communicate with their customers in real-time without any limitations on the content of the messages. However, WhatsApp does limit the ability to send unwarranted, promotional messages to users. 
Moreover, businesses can choose to communicate through their agent or a chatbot on WhatsApp. This switch can happen based on the specific needs of the customer and the purpose of the communication.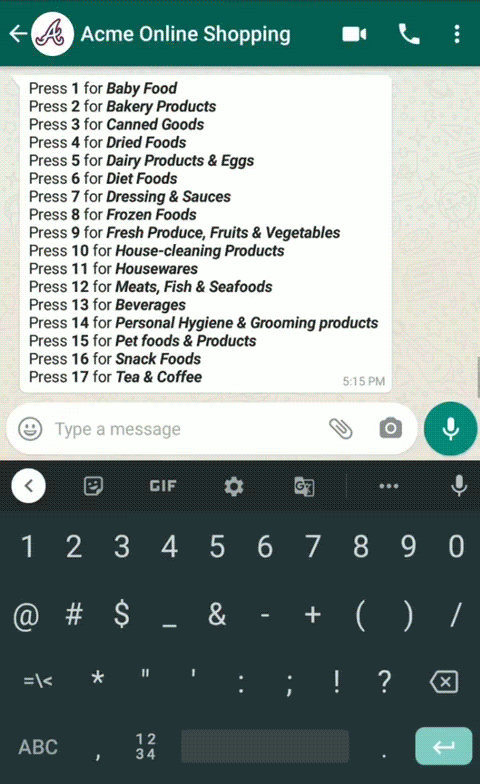 Conversational Commerce Use-Cases Across Industries
Let's dig a little deeper into the travel and retail industry. But, keep in mind that these WhatsApp features can be used by businesses in any industry.
Conversational Engagement in Travel Industry
OTAs or Online Travel Agents can use WhatsApp Business API to engage with their customers and understand their preferences. WhatsApp Business allows travel brands to provide a frictionless travel experience right from selecting the destination, making payments, receiving notification, and assistance throughout the journey.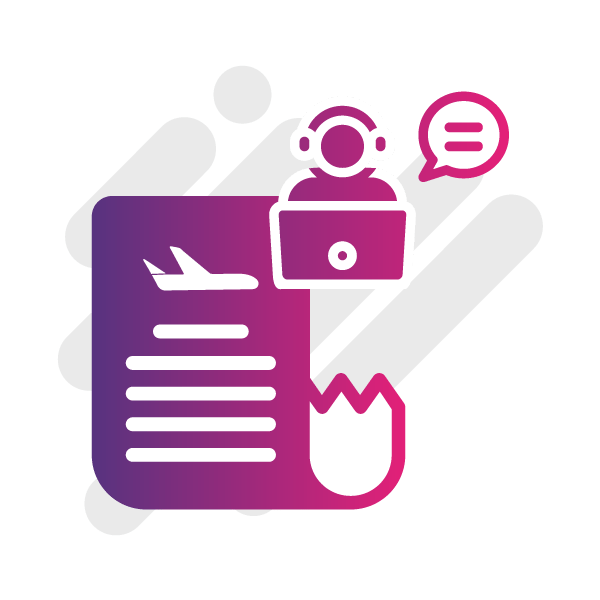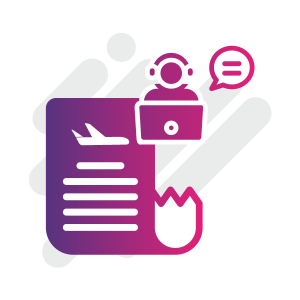 Assistive Itinerary Planning– businesses can easily set up a WhatsApp chatbot to gather customer requirements using automation. The chatbot can then display destination choices, packages, things to do based on the customer's answers instead of providing numerous choices that are not relevant. This helps cut the additional noise and focus on each point that is important to the user.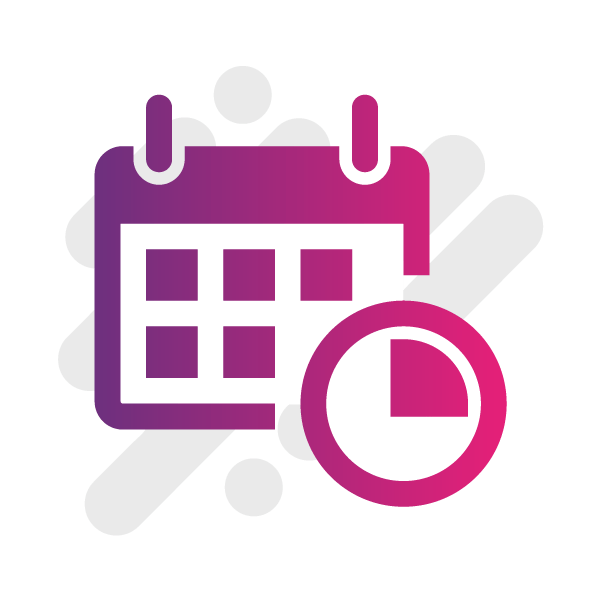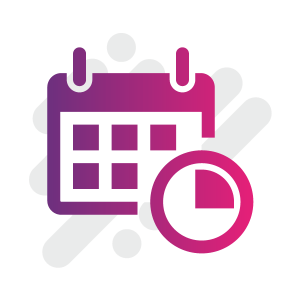 On-Time Reminders– send customers reminders about their flight timings, payments, and more. In such a way, even if the customer forgets something, the brand is there for them. In turn, this strengthens their relationship and increases repeat business in the future.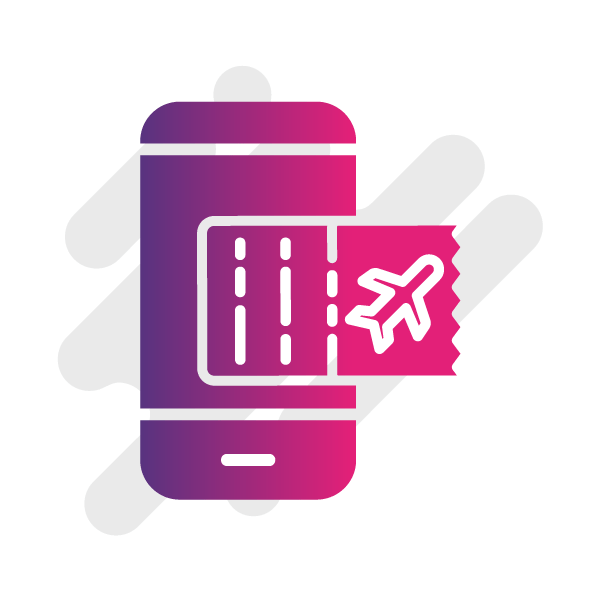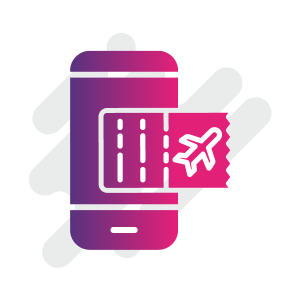 Sending Important Documents– Airlines can send their flyers flight details, tickets, boarding passes, and more through the platform. With WhatsApp, companies can send QR codes for verification purposes too. 
Once the bookings are made, travel brands can also send customers their itineraries, hotel reservations, etc., enabling users to easily access all necessary documents needed for travel, from one place. This helps brands create a pleasant post-purchase experience for their customers, allowing them to be carefree and enjoy their holidays! During the trip, if there are changes in plans, due to unforeseen circumstances like harsh weather, brands can immediately send them a revised itinerary or share contact details of locals for emergencies.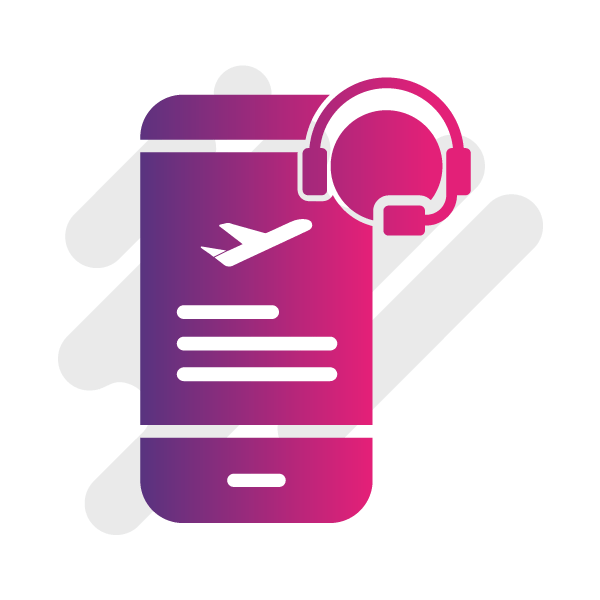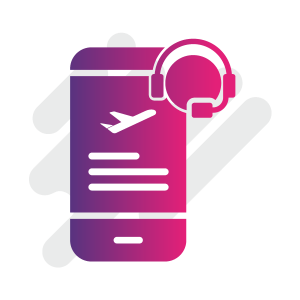 Live updates– in case of flight delays, gate changes, and more, airlines can quickly message their customers with the updated details. With the 2-way communication option, customers can also follow-up with businesses, when they need further clarification. This helps resolve tickets faster, considerably reducing the related call volumes and allowing the call center agents to cater to customers who need assistance over call.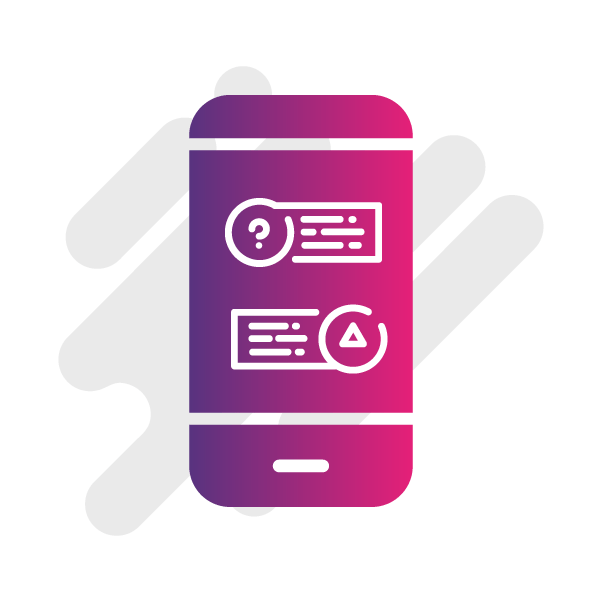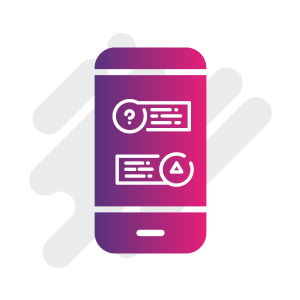 Resolving questions – if a customer wants to make edits to their journey, for example, change the dates of the flights or add a new destination, they can easily reach the airline's customer support on WhatsApp.This gives airlines a chance to help customers as soon as the need arises, shows customers that the business really cares, and also builds their trust in the brand.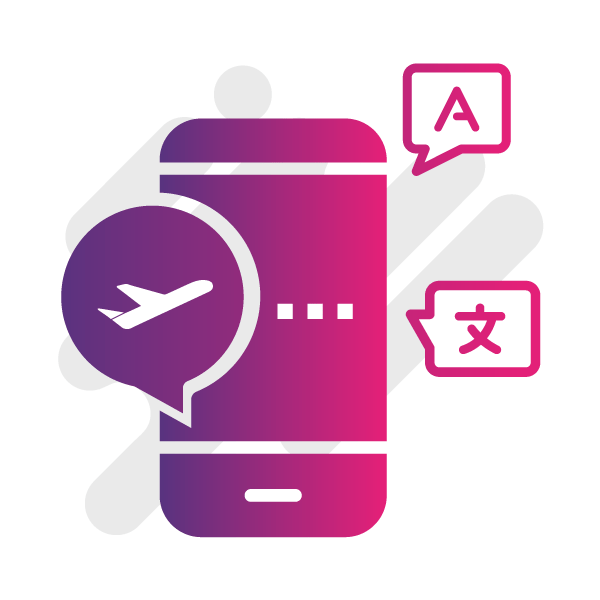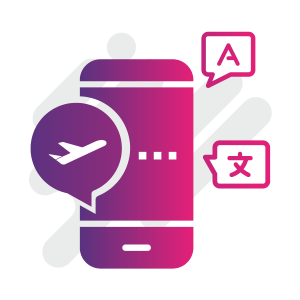 Multilingual assistance – WhatsApp Business supports over 40 languages. Helping brands expand their reach and engage with customers in the language of their choice. By giving businesses a chance to converse with customers in their local language, WhatsApp ensures that they connect with them on a deeper level.
Conversational Commerce for Retailers
Businesses can now personalize the shopping experience for their consumers by reaching them on platforms they already use. The opportunity for buyers and sellers to interact directly through WhatsApp brings together the intimacy found in physical stores with the convenience of online shopping. 
Click-through-ads:
Businesses can create targeted ads for their audience on let's say Facebook or other social media platforms. The Click-to-WhatsApp (CTA) Call to Action will allow customers to directly interact. This pull marketing strategy enables businesses to engage their users in real-time, just by clicking on a relevant ad. Customers then have the convenience of directly chatting with the brand to discuss more details about the product/ service mentioned in the ads or make a purchase. Since only a customer with an interest in the product would click on the ad, it means that the leads generated would be highly valuable.
Enhance customer experience:
Through AI-powered chatbots, businesses can recommend items to shoppers based on previous purchase decisions. This makes their path with the retailer unique and customized to suit their specific requirements. They can also use the app to quickly return or exchange a product they have bought, when necessary.
Back-in-stock alerts:
Businesses can create an easy flow for customers interested in items that were previously out-of-stock. As soon as the specific item is back in stock, an SMS can be triggered to the customer who was looking for the item. Along with the product availability message, businesses can provide the option of adding the item to the cart with a quick reply. Businesses can also send payment links or guide the user to make payments within WhatsApp itself. If the user has not made the purchase, businesses can follow-up with reminders or promotional offers.
Resolving issues:
Issues related to payments, membership points, account balance, etc., can easily be resolved without making the customers call customer service and waiting in the queue, saving them time. In fact, 69% of people say that messaging apps have made their lives easier. 
Shipment tracking – 
With WhatsApp, businesses can take a proactive approach when it comes to keeping customers updated about their package deliveries through tracking links. They could also use messages to remind customers before a package is delivered, to ensure that they are home to collect it or inform them about shipment delays. 
According to McKinsey, personalization will be the key determinant of marketing success for businesses in the next 5 years. Emerging technology along with data and analytics will enable brands to create a more personal and "human" experience, across channels. In order to provide amazing customer experience, businesses need to understand their customers better – right from the moment they hear about the brand, make their final purchase decision to providing an ideal post-purchase experience. With conversational commerce, businesses can truly understand their customers' needs and be available on the platform customers predominantly use. 
WhatsApp Business makes the adoption of conversational commerce easy for businesses. Its extensive reach, rich media capabilities, end-to-end encryption, and convenience, serves as a complete package that can help businesses interact with each customer as if they were the only one. Forward-looking businesses are already leading the way by being early adopters of this channel to serve their customers better. It is important that other businesses also recognize this opportunity and place the needs of their customers at the center, to stay ahead of the curve. 
Previous Post

Everything You Need to Know About CPaaS
---
WhatsApp Business Updates | Call to Action | WhatsApp API
---
Next Post