HYDERABAD: Karix Mobile, a wholly-owned subsidiary of Tanla Platforms, has announced the deployment of a WhatsApp Live Train Status (LTS ) service for redBus as part of their redRail initiative.
This service will allow travelers across India to reach on WhatsApp for up-to-the-minute information on the location, running status, ticket confirmation and the arrival of all intercity passenger trains in the country. Travelers can also use the redRail service to track their live location on the go during their journey and share it with their loved ones. WhatsApp is one of the most popular messaging platforms in the world and has millions of Indian subscribers. This made it an obvious pick as the platform of choice for the LTS implementation. Since the service is WhatsApp-based, it does not require the installation of any additional software other than WhatsApp.
The WhatsApp Business Platform powered by Karix enables the redRail LTS service to initiate conversations with customers and relays customer-initiated messages back to the redRail platform for processing incoming customer requests. In addition, the robust WhatsApp platform empowers the redRail initiative by offering higher delivery rates, better analytics and a 3D view of complete conversations happening with customer ROI metrics.
"Train travel is the most widely used mode of public transportation in India. We've always wanted to impact and better the lives of as many people as possible with our products, and that's how we initially came up with the concept for redRail. This service is aimed at providing a convenient way for people all across the country, especially in rural areas, to have a real-time information window on trains. The idea was massive in scope, and we were aware that it will require significant technical expertise to deploy. With the help of our fantastic team and our channel partners Karix and WhatsApp, we were able to bring the idea to fruition. We are confident that this service will go a long way in alleviating concerns about pre-boarding and train travel for the 22 million people traveling on intercity trains every day." stated Parikshit Choudhury, Chief Business Officer, redRail by redBus.
In a statement, Deepak Goyal, Chief Business Officer, Karix Mobile said , "Being part of the first-ever LTS implementation on WhatsApp with redBus is an exciting undertaking for us. Partnering with an initiative like redRail that is making use of the latest technology to deliver real value for consumers and travelers is what keeps us going. With our advanced platform capabilities and the dedicated efforts of our teams, we are committed to innovating and building the next generation of digital customer experiences."
To use the redRail service, travelers simply need to send a message to the number on WhatsApp. As a response to this, a chatbot flow gets initiated which directs the user to enter their booking PNR or the number of the train that needs to be tracked.
Previous Post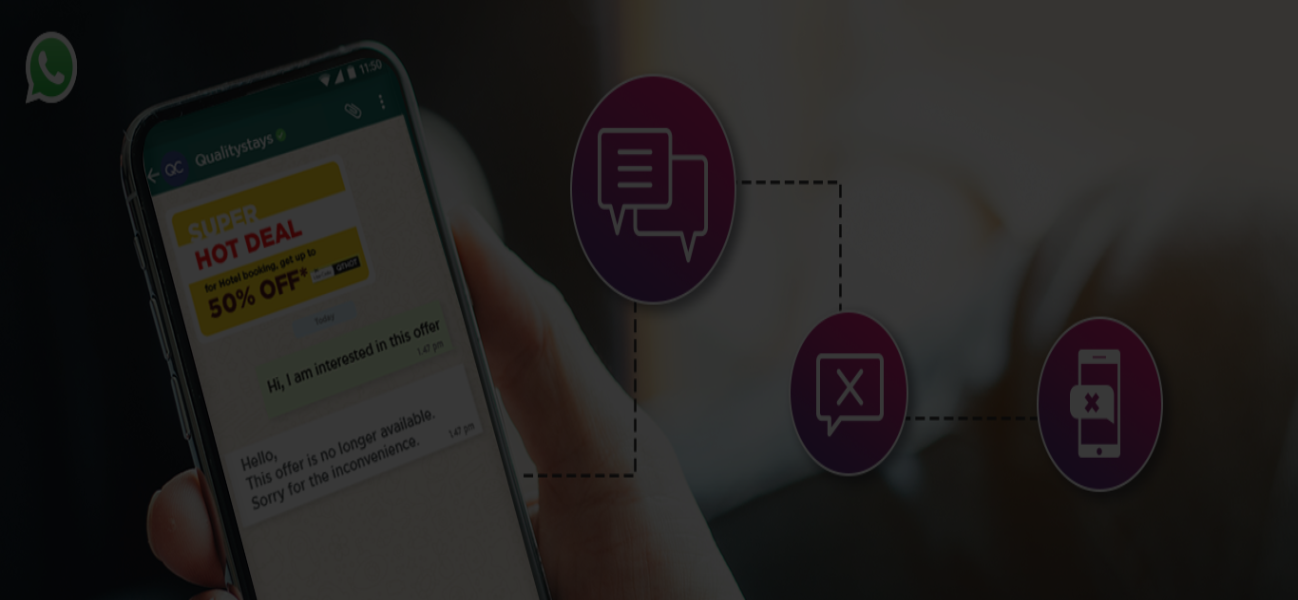 What not to do on The WhatsApp Business Platform
---
Top use cases to help grab a larger share of festive shoppers this season
---
Next Post